Anti-Ukip group plan 'biggest political event in years' against Nigel Farage in Thanet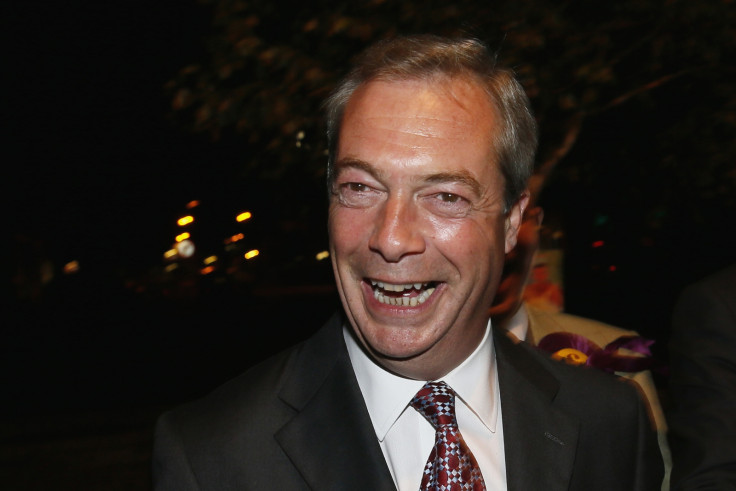 A group in the Kent district of Thanet are planning to stage the "biggest political event" the area has seen in years in protest against Ukip.
The group, Stand Up To UKIP, are planning to stage a rally against the party over claims their targeting of the area will lead to "an increase of prejudice and bigotry in the locality".
The event is scheduled to take place on 28 February, the same day Ukip hold their national spring conference at Margate Winter Gardens.
Ukip leader Nigel Farage will stand for parliament in the Thanet South constituency in May's general election.
Bunny La Roche, one of the organisers of the event, said: "We want this to be a real carnival event of solidarity between people of all political traditions and none, and from all our ethnic communities against racism and prejudice.
"Ukip, of course, claim not to be a racist party, but time after time, their candidates are caught out making racist remarks. Two weeks ago, another prospective candidate for parliament was dropped after endorsing far-right posts by the Nazi British National Party and the English Defence League."
La Roche , who once heckled Farage during a broadcast of BBC's Question Time, added: "We would welcome anyone to join us who believes that Thanet should be a prejudice-free zone and who wants to demonstrate that there is no place for racism or bigotry in local politics."
Farage has previously accused Stand Up To Ukip of being "bigots [who] want to suppress political freedom".
The event will start at Margate railway station, followed by a march to Ethelbert Terrace where speakers will address a rally. There will also be live musical performances organised by the Thanet branch of Love Music Hate Racism.
© Copyright IBTimes 2023. All rights reserved.