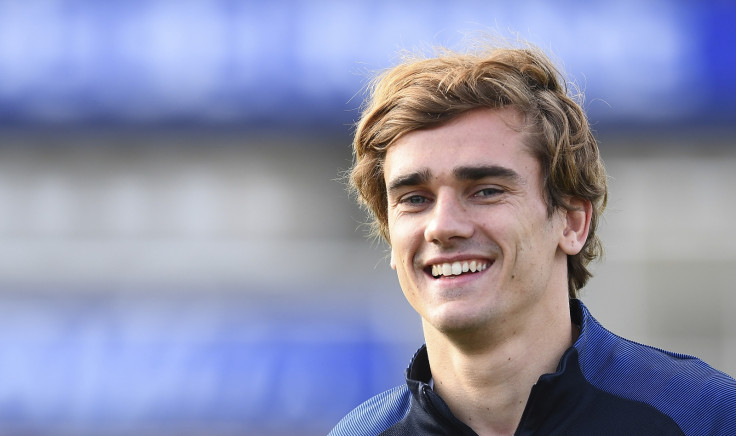 Antoine Griezmann is getting tired of the rumours amid the interest of Manchester United, Real Madrid and Barcelona. The 26-year-old displayed his frustration in a tweet to Marca after the Frenchman joked that the new star Kylian Mbappé was going to steal his position due to his natural born talent.
The newspaper published a headline misspelling the Atlético Madrid star's surname and Griezmann immediately answered: "Dear friends of Marca, I have been enough years in Spain for you to write my name correctly, right? Or do you write it well only when talking about transfers?" Whether this was merely a classic Griezmann put-down or a genuinely angry reaction to the speculation over his future, it suggests the Frenchman has been paying attention to coverage of his future.
Many publications in Spain are taking his move away from Atletico as a given but they could be mistaken. Jokin Aperribay, Real Sociedad's president and the man who knows Griezmann better than anyone in world football, spoke this week to the media and has tried to dramatically lower expectations.
Griezmann move depends on FIFA
Aperribay was Real Sociedad's president when Griezmann made his debut at the Basque club at the age of 18. Thanks to the French star, Sociedad went from the Second Division to Champions League in just four seasons. When Atlético Madrid knocked on Aperribay's door in order to pay Griezmann's €30m clause, Sociedad's president made a smart move.
Aperribay knew that Atlético had financial problems and offered to pay Griezmann's clause in three instalments. In return, Real Sociedad would receive 20% of any future sale. Now, Aperribay is hoping that any sale this summer materialises, as it would give Sociedad an extra €20m.
Asked last week about an imminent Griezmann move to a European giant, he remarked: "I know that everybody is talking about an alleged Griezmann move but being honest, I very much doubt it. Look, if I could do anything to make it possible, I would be pleased to help." There is some subtext to Aperribay's stance, with any sale helping to finance the redevelopment of the Anoeta Stadium.
"I think that Atlético will not let him get out of the club, because he is one of the most important players for them," he added. "In fact, Atlético still do not know if they are going to be able to sign new players next summer or not – they are under a Fifa ban, and I guess that would be a key factor for Griezmann's future."
His attitude in 2014 as an indicator of a future move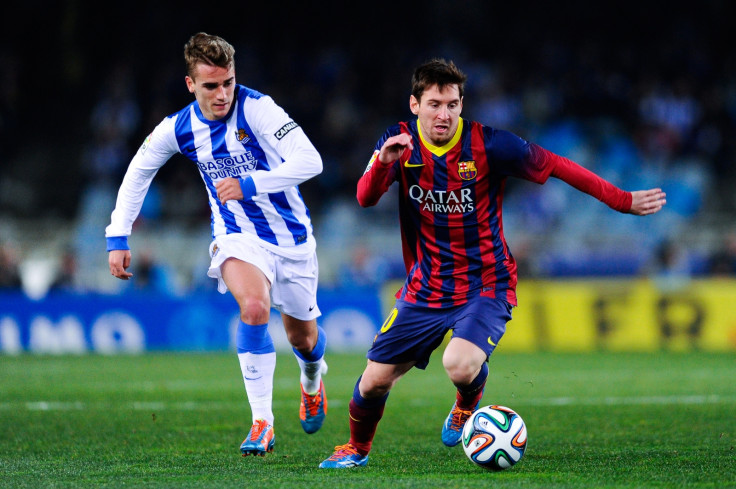 The 2013/2014 season was Griezmann's last at his former club, Real Sociedad. Up until the end of February 2014 his performances were out of this world, netting 20 goals in all competitions while the Basque side was fighting for Champions League qualification.
However, after making his debut for the France senior team Griezmann returned to the club with just one goal as Sociedad dropped to seventh in La Liga. It was not just a goal drought. He simply stopped running and pressing, something he had always been doing since his debut in 2009, even in the bad moments. Nobody in the club dared to suggest that the player wanted to avoid injuries as he knew he was leaving the club in the coming summer and after the World Cup.
For the first time, Aperribay admitted what happened when asked last week whether Sociedad could repeat that collapse this season. "I do not think so, this season is very different from that one, do you know why? Because at that moment, we had players like Griezmann or Carlos Vela who were constantly thinking about their future and we all saw what happened."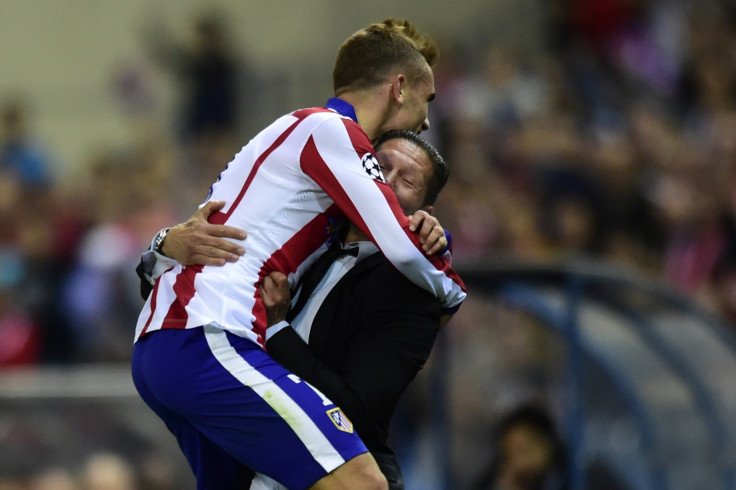 Griezmann to Simeone: "If you stay, I stay."
"There is a risk that Griezmann might leave the club because there is a release clause [£85m] and anyone can pay it," Simeone told AS. "However, last year we had the same situation, we spoke by telephone after the end of the season and he told me: 'If you continue as a manager in the club, I continue' From now on, I don't know what will happen next summer'."
Nobody knows it in fact. But nobody should take a Griezmann move for granted. His current club gives him the chance to fight for trophies. United are unlikely to be playing in the Champions League next season, while Griezmann would not be a certain start for either Madrid or Barcelona. Atlético meanwhile have a transfer embargo hanging over them. There are too many question marks.