Antoine Griezmann refuses to rule out future Manchester United move
Atletico Madrid striker denies contacting Jose Mourinho to inform him of decision to stay.
Griezmann opted to remain in Spanish capital and sign new contract amid transfer ban.
Atletico Madrid striker Antoine Griezmann has refused to rule out a move to Manchester United in the future despite having rejected the chance to move to Old Trafford this summer. The France international will remain in the Spanish capital for at least another season after opting to stay with the club due to the transfer ban imposed by Fifa.
Diego Simeone's side are unable to sign any new players until January 2018 meaning if they allowed Griezmann, who netted 16 La Liga goals last term, to depart they would not be permitted to replace him. The former Real Sociedad forward has been with Atletico since 2014 and was unwilling to leave his side high and dry heading into the new campaign.
Griezmann penned a new five-year deal but his release clause remains at €100m having labelled the prospect of leaving Atletico for United "dirty". But the 26-year-old has not ruled out eventually moving to the Premier League in 12 months' time once the transfer embargo which is restricting Atletico's activity in the transfer window is lifted.
"To be honest, I don't know," he told FourFourTwo when asked about next summer. "I'm going to be playing for Atletico next season and after that we'll see. All I am thinking about now is Atletico Madrid. I think it's absurd to talk about something that is more than a year away."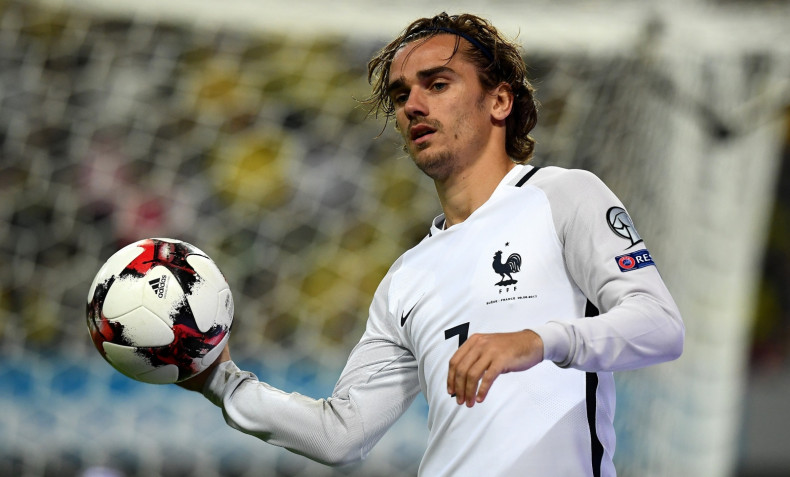 Reports have suggested that upon Griezmann deciding to stay with Atletico he called United boss Jose Mourinho to explain his rational. The 20-time English champions cooled their interest in Griezmann around the time of the news but the Euro 2016 player of the tournament has denied he has any contact with the Portuguese coach, who has not given up on signing the Frenchman.
"No, no, no. No, that's totally made up," he added when asked about contacting the United boss. "False. It was my decision. I communicated it to the club. That's it. I have stayed mainly because of the transfer ban. Atletico needed me now more than ever and I felt I had to stay. It would be dirty to leave. I wouldn't have been myself, or the person that I feel I am today, if I had left this club in that way.
"I spoke to Diego Simeone about the situation, our options and how he wanted me to stay to work out what we could do. Then we finalised everything with [chief executive] Miguel Angel Gil. I have too much respect for this club and the people in it to leave now because, just like Real Sociedad, they've given me everything."