Atletico Madrid striker Antoine Griezmann has ruled out leaving the club during the club's transfer embargo – putting an end to speculation regarding a move to Manchester United. The Court of Arbitration for Sport upheld an appeal against the ban, which sees the La Liga club unable to register players until January 2018.
The punishment comes after Fifa found Atletico had breached transfer regulations by signing a handful of youth players, breaking rules regarding child trafficking. While the ban does not prevent the club selling players, it does prohibit them from replacing any departures; a factor fundamental to Griezmann's retention.
Lyon striker Alexandre Lacazette had been lined up to replace Griezmann but Atletico are now unable to complete a deal for the French hitman. United had reportedly called off a move for the forward and any hopes Jose Mourinho had of reigniting interest in Griezmann appear to be over.
"The ruling of the CAS has come through," the 26-year-old told Telefoot, according to Sky Sports. "Atletico cannot recruit. With my sporting advisor, Eric Olhats, we decided to stay. It's a hard time for the club. It would be a dirty move to leave now. We talked to the leaders and we will be back for next season."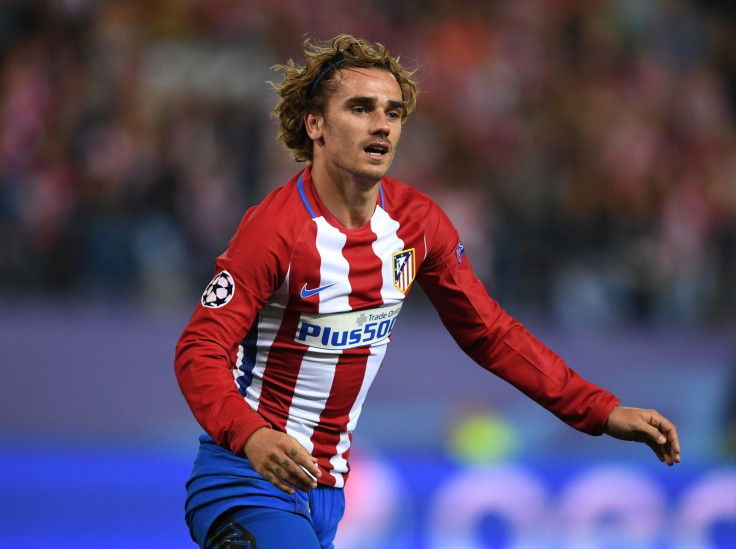 With Zlatan Ibrahimovic expected to be injured for the start of next season and Wayne Rooney likely to leave Old Trafford, United are understood to have turned their attention towards signing a player to fill the number 10 position – rather than an central striker. Real Madrid's Alvaro Morata has been linked with a move to the Europa League winners but Mourinho's intentions in the window are unclear.
With 54 Premier League goals last season United were comfortably the lowest scorers in the top seven. Record appearance-maker Ryan Giggs believes Mourinho can ill-afford to not sign a forward and foresees the club returning to sign Greizmann later in the summer.
"I'm not so sure if we've heard the end of that," he told Sky Sports. "I think it'll be ebb and flow during the summer, there'll be lots of rumours. United need goals. All the teams I played in there were goals from everywhere. Sometimes you'd rely on a centre-forward for a season, but more often than not you had midfielders, even defenders, wingers and obviously the forwards all contributing."