Antoine Griezmann has added to the uncertainty about a potential move to Manchester United, saying that Atletico Madrid's president holds the key to his future. The France international added that his agents are currently in talks with club officials in order to reach a final conclusion ahead of the summer transfer window.
The quotes from the France international come a day after Spanish radio station Cadena Cope reported Griezmann had informed Atletico of his intention to leave La Liga.
Jose Mourinho has reportedly identified the Frenchman as his next marquee signing and last week the player rated his chances of moving to Manchester United ahead of the 2017-18 campaign at "six out of ten".
However, Griezmann is now much coyer about his intentions, claiming that he is happy at Atletico.
"I'm fine at my club. My agents are taking with Atletico so we'll see what happens. My future will be decided on this summer," Griezmann said during an interview with Cero. "But like I've said, I'm happy here at Atleti. I have spoken with my coach,with Koke and Diego Godin. It is in the president's hands so we'll see how everything goes."
The suggestion in Spain is that Atletico are trying to convince Griezmann to snub the offer from United by handing him a new lucrative deal. That would explain why his agents are currently in talks with the board ahead of a final decision on his future.
Griezmann has admitted that Atletico president Enrique Cerezo holds the key in the final decision.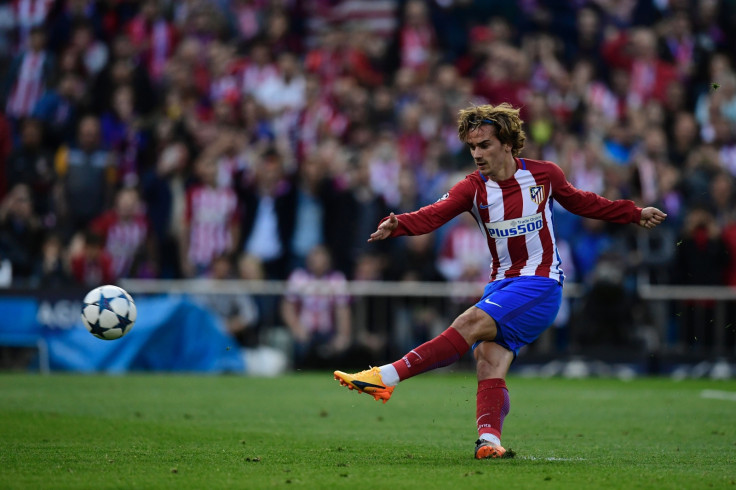 Last week the club chief said he expects the Frenchman to continue at the New Wanda Metropolitano stadium – as it is unlikely that any club will meet his €100m (£87m, $112.3m) release clause.
"I don't think anybody will pay Griezmann's clause. There has been no approach from Manchester United and nobody has offered to pay the clause and I don't think anyone will," Cerezo said last week while making clear that Los Colchoneros won't negotiate a fee below his buy-out clause.