Antonio Conte demands Chelsea make more signings ahead of Premier League defence
Conte has made four additions in Alvaro Morata, Willy Caballero, Antonio Rudiger and Tiemoue Bakayoko.
Antonio Conte has told Chelsea owner Roman Abramovich that he needs more signings if the Premier League champions want to avoid a similar collapse to the one suffered during Jose Mourinho's final season at Stamford Bridge.
The current Manchester United boss led the Blues to a league and cup double in the 2013-2014 campaign. However, Chelsea struggled to replicate the form that took them to the championship, leading to Mourinho being dismissal and replaced by Guus Hiddink.
Chelsea ended that campaign 10th in the table and thus missed out on qualifying for Europe. That absence then helped Conte to win the title in his debut campaign in England.
However, Chelsea are now back in the Champions League and Conte reiterated that he needs more signings ahead of the Community Shield clash with Arsenal on Sunday (6 August).
"We all know what happened two seasons ago. It will be very important to avoid the bad season," Conte said in the press conference ahead of the game with Arsenal.
"For sure we have to work, to continue to work very hard and work harder, to improve and continue to improve. In the transfer window to improve our squad. It is normal to be a bit afraid for the bad season, it happened to Leicester. In Italy, there isn't two without three and we must pay great attention."
Conte has made four additions to his squad this summer in striker Alvaro Morata, goalkeeper Willy Caballero, defender Antonio Rudiger and midfielder Tiemoue Bakayoko. Yet, the west Londoners have also lost a number of players, including Nemanja Matic to Manchester United.
The Chelsea boss concedes that the current transfer window is especially complicated since Paris Saint-Germain paid a €222m world record fee to sign Neymar from Barcelona. He suggested that while he doesn't expect the Blues to sign a marquee player like the Brazilian, he wants a number of new faces to address the shortage of options at his disposal.
"I think Neymar is one the best players in the world. This type of player finishes their career in the same team. If they look to change we have to be ready to accept this kind of money. For a normal player you have to be ready to spend £40m-£50m. If you want to buy a top player you have to be ready to spend this kind of money. It's an impressive amount of money, £200m. If PSG is able to do this, why not?," Conte said.
"Now for us it's very important to try to improve our squad in the numerical aspect, we have a small squad. Buying only one player is not enough, we need more. We need more players, perhaps not at the top level like Neymar, but we have to improve the quality and numerical aspect. We have few players.The best way to try to find the right solution is the club to know my opinion, I don't think it is right to say [how many players I need] it through the press. If I say 1,2,3,4 it doesn't change. The club know my opinions and trying to do the best. We must wait, have patience and try to spend right. "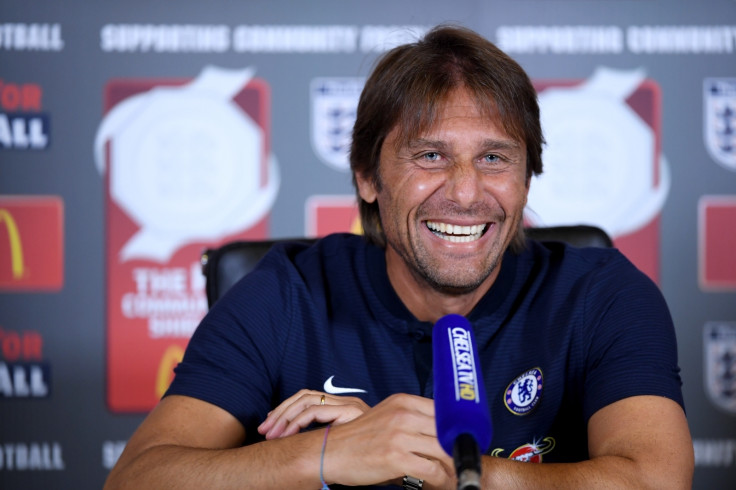 © Copyright IBTimes 2023. All rights reserved.