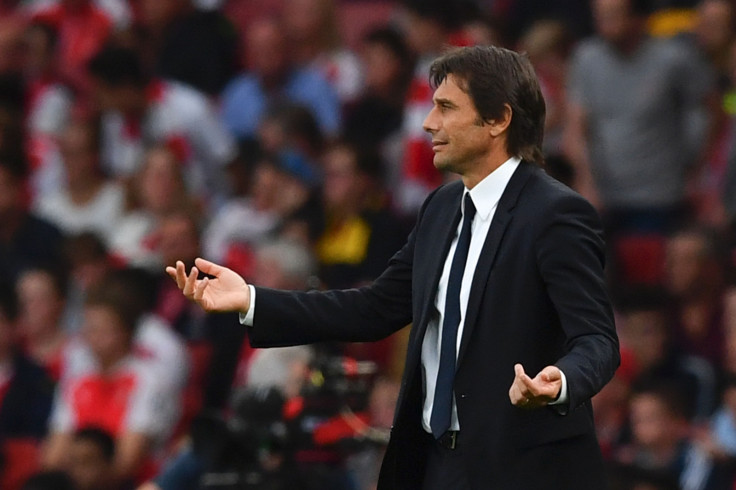 Chelsea manager Antonio Conte has praised his team's adaptation to a 3-5-2 formation during their 2-0 victory over Hull City on weekend. The Italian boss expressed his admiration for the performance of Victor Moses and Marcos Alonso in the wingbacks, adding that former Barcelona forward Pedro Rodriguez also has the skills to adapt to the role.
Conte used a three-man defence during his time at Juventus and the Italian national team. But he was forced to give up on what appeared to be his favourite formation when he started at Chelsea. Yet, he started the campaign with only two centre halves available in John Terry and Gary Cahill as Kurt Zouma was injured and David Luiz only joined them on deadline day.
But following a couple of defeats to Liverpool and Arsenal Conte decided to switch to his winning 3-5-2 formation against Hull.
The Italian boss had already used that system against the Gunners after bringing on Marcos Alonso for Cesc Fabregas as they went into halftime 3-0 down. The Blues managed to cope with the Arsenal offensive in the second-half of the derby as a result, so Conte decided to continue with the same formation against Hull, with Chelsea keeping their second clean sheet of the campaign.
"I saw a lot of things that I like to see," Conte said to the Chelsea official website. "We work to put pressure to win the ball quickly, to try to play football, to put high pressure. I like this, but to do this we need a bit of time and we must change the habit of the past."
"The mentality is important. The work is good and we must continue."
However, Conte did not confirm whether or not he will be keeping to the same formula in coming games, with Chelsea facing big tests against Leicester City and Manchester United just after the international break.
"Now we have another solution, another tactical system. It depends on the game and the opponent, but I think it's a good way and in this game I'm very happy for the players because when you finish with a clean sheet after you concede two and three goals in the last four games it is important to find more confidence," he said. "Now I think we must continue to work. We know that to change the past we need to work a lot, together, and to understand there is a road to improve."
"Then to play games against Liverpool, Arsenal, City, United or Tottenham in another aspect."
Moses was arguably the Man of the Match against the Tigers after making a rare starting appearance in the wingback before being replaced by Pedro later in the second half due to a hamstring injury. Conte praised the performance of the Nigerian winger while also backing Pedro to follow the same footsteps despite the former Barcelona star not playing in the position before.
"Moses played an incredible game in defensive and offensive situations. It is fantastic because he is working very hard. He deserved to play and he showed me that my choice was right," he said. "Pedro can also play in the same way to give you the opportunity to exploit one-v-one."
Meanwhile, Conte also hailed the performance of Alonso in the other flank but believes the Spaniard's best is yet to come.
"Alonso played in this role at Fiorentina. This was his first Premier League start, but in the same way as the other players he must work," he said. "He played a good game but he can improve."