Antonio Conte's well publicised unhappiness at Chelsea's transfer strategy has had a destabilising effect on the Blues squad, former Arsenal striker Ian Wright has said.
Conte, 48, said last month that he is not making any of the club's transfer decisions, with the remarks reportedly upsetting Chelsea owner Roman Abramovich.
The Blues played out a 1-1 draw with La Liga giants Barcelona in the first leg of the Champions League round of 16 on 20 February, with Wright saying the performance proved that the club had not been performing to their potential in the Premier League.
Chelsea are in fourth place in the Premier League, one point above fifth-placed Tottenham, and have suffered defeats against the likes of Burnley, Bournemouth and Crystal Palace this season.
"It's all been brought on by Conte. He's not got what he wanted and almost thrown his toys out of the pram a little bit," Wright told Sky Sports.
"In some ways that has got to the players because he's almost saying 'you're not good enough for what I want to do'.
"Something has seeped into the players because when you reel off the names of the teams that have beaten Chelsea, with no disrespect, Chelsea should have beaten them.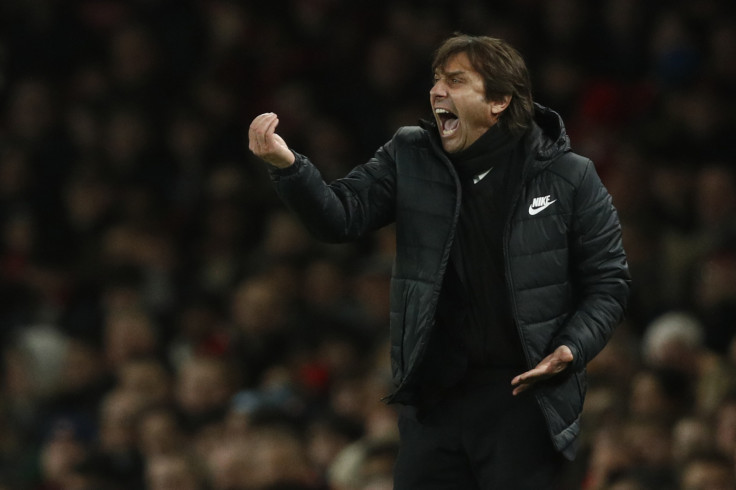 "It has been brought on by the manager. He has, for want of a better word, put that disease into the squad and their minds are not right.
Willian gave Chelsea a deserved lead against Barcelona in the second half at Stamford Bridge, but Andreas Christensen's error allowed Lionel Messi to equalise in the 75th miute.
Wright added: "They have shown against Barcelona they can defend so well and it was a mistake that cost them in the end."
Conte put pen to paper on an improved two-year deal at Chelsea last summer after guiding the club to the league title in his first season in charge at Stamford Bridge.
Reports have suggested that the former Juventus coach could be sacked by Chelsea at the end of the season, although the Italian has made clear his wish to honour the remainder of his contract.