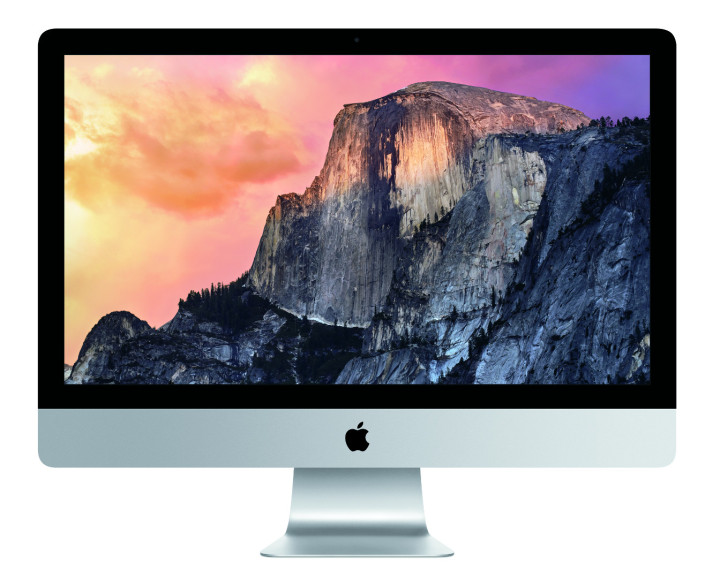 Apple has announced a new 27-inch iMac desktop computer with Retina 5K display at an event in Cupertino, California on 16 October.
The 27-inch iMac with Retina 5K will be available immediately in the UK for £1,999, and the US for $2,499.
The iMac features a 5120 x 2880 pixel resolution, a big jump from the 2560 x 1440 QHD screen resolution of the current 27-inch iMacs.
"I think it's the perfect fitting for the 30th birthday of Macintosh," said Philip Schiller, Apple's senior vice president of worldwide marketing. "It is a remarkable feat of engineering."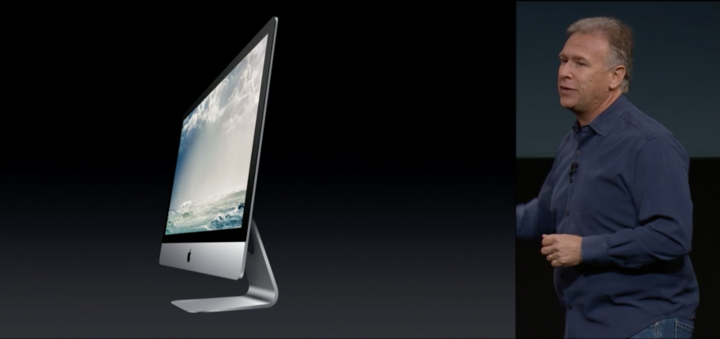 "30 years after the first Mac changed the world, the new iMac with Retina 5K display running OS X Yosemite is the most insanely great Mac we have ever made.
"With a breathtaking 14.7 million pixel display, faster CPU and graphics, Fusion Drive, and Thunderbolt 2, it's the most beautiful and powerful iMac ever."
The iMac comes with a 3.5 GHz quad-core Intel Core i5 processor and for the first time can be configured with a 4 GHz quad-core Intel Core i7 processor.
Apple also announced the latest version of the Mac mini, which was described as "the world's most energy-efficient" desktop computer.
"People love Mac mini," Schiller said. "It's a great first Mac or addition to your home network, and the new Mac mini is a nice upgrade packed into an incredibly compact design.
"With the latest CPU and graphics, faster Wi-Fi, two Thunderbolt 2 ports, OS X Yosemite, and starting at just £399, the new Mac mini is the best value ever."
The new Mac mini will cost £399, or $499, and will be available immediately.