Closing arguments and jury deliberations are set to begin in the Apple vs Samsung patent infringement trial this week, after the iPhone maker accuses its South Korean rival of abusing its "monopoly power."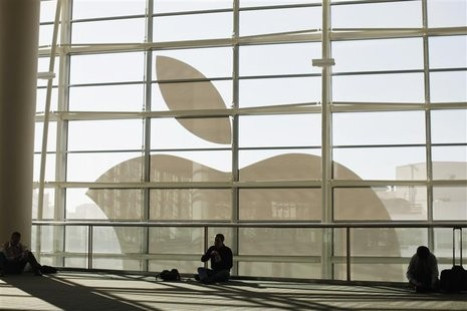 During Apple's closing statements, witness Richard Donaldson, a former lead patents attorney for chip-maker Texas Instruments, told the court that Samsung had wanted an unreasonable royalty from Apple for the use of its patented cellular technology in the iPhone and iPad.
Donaldson told the court that Samsung's demand for 2.4 percent royalty on the price of the iPhone - equating to $14 (£9) for every $600 phone sold - was discriminatory because the patents in question are responsible for a small fraction of what the iPhone can do.
The former attorney said: "If other companies were to determine that this is a reasonable royalty, then the total royalty on the iPhone would be something like 50 percent. It's neither fair nor reasonable because you could not be successful in the market."
Later, another in a long list of Apple witnesses, New York University professor Janusz Ordover, said: "Samsung's conduct distorted the decision making process" in setting standards.
Ordover added: "It enabled Samsung's technology to be introduced, to become part of the standard. They have acquired holdup power."
Another Apple witness, former senior Vodafone Group Plc research executive Michael Walker, said Samsung failed to disclose in a timely fashion the patents referred to by Donaldson.
During cross-examination Samsung lawyer Charles Verhoeven brought up the argument that trade secrets and confidential information were exempt from a requirement for full and timely disclosure.
These Apple witnesses are just three of more than 20 that the company had hoped to book in to speak at the trial, but Judge Lucy Koh had other plans.
As Apple attempted to present Koh with a 75-page document outlining its witnesses, the judge lashed out: "I mean come on. 75 pages. 75 pages. You want me to do an order of 75 pages. Unless you're smoking crack, you know these witnesses aren't going to be called when you have less than four hours [left to speak]."
Rumbling on since July, the courtroom battle between two of the world's largest technology manufacturers has seen Apple demand more than $2.5bn in damages and sales bans for Samsung products which it claims copy the iPhone and iPad, while the Korean company has accused Apple of calculating this figure incorrectly.
Samsung also claims Apple has infringed its patents relating to wireless communications in the iPhone and 3G / 4G versions of the iPad.
Samsung has now used up almost all of its alloted 25 hours to speak at the trial and Koh has said she wants to hear closing arguments from both sides early this week, for which she will give both sides a further two hours.