EU antitrust regulators are monitoring Apple after complaints were lodged over the company's anticompetitive distribution practices.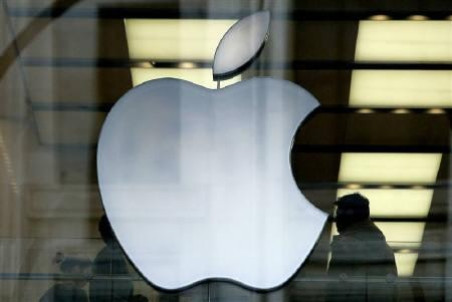 Unnamed sources told Reuters that several telecoms operators had made informal complaints over the way Apple distributes its iPhone and iPad devices to network carriers.
Another anonymous source told the New York Times that the complaints were mainly aimed at Apple's business practices in France, though also included other countries in Western Europe.
None of the complainants have so far been identified and, according to a European Commission spokesperson, none of the complaints have been made formally:
"Generally, we are actively monitoring developments in this market," Antoine Colombani told Reuters. "We will, of course, intervene if there are indications of anticompetitive behaviour to the detriment of consumers."
The complaints are allegedly based around Apple's preferential treatment of larger and more established mobile carriers in Europe when it comes to supplying them with iPhone and iPad devices.
According to figures from market analyst Kantar, Apple is the second most popular smartphone maker in Europe behind Samsung, claiming a 25.3 percent share of the device market compared to the South Korean tech giants' 44.3 percent.
Despite the informal complaints, Apple is adamant that its business practices do not infringe any trust measures put in place by the European Commission. Also speaking to Reuters, Natalie Kerris, a spokesperson for the company said: "Our contracts fully comply with local laws wherever we do business, including the EU."
Down Under
Apple is also currently under investigation over claims that it overprices its products in Australia compared to in the US. As reported by the Sydney Morning Herald, Tony King, Vice President of Apple Australia, appeared in court today, 22 March, over complaints that Australian consumers in some cases pay 70 percent more for Apple devices when compared to US customers.
"There is no justification for Australians paying more than consumers in the United States for identical products," said Matt Levey, head of consumer rights group Choice.
King blamed "differences between countries in product costs, freight charges, local sales taxes, levies, import duties, channel economics, competition and local laws regarding advertised prices" for the inflated cost of Apple devices in Australia, saying it would be "unduly complex" and "confusing" to continually adjust prices based on different laws and currencies.
The inquiry in Australia, in which Microsoft and Adobe are also implicated in overcharging for products, is on-going.
IBTimes UK will update on the complaints regarding Apple in Europe and Australia as more information becomes available.