Apple Contests Loss of iPhone Trademark in Brazil
Apple has appealed against a decision made by Brazil's copyright regulator which stripped it of the exclusive use of the iPhone trademark.
The regulator, INPI, ruled on 13 February that exclusive rights to the iPhone name belonged to Brazilian company Gradiente Electronica, which produces the iPhone Neo One, an Android smartphone.
In order to keep its trademark, Gradiente will need to prove to the regulator within 60 days that it made use of the iPhone name between January 2008 - the month it was granted use of it - and January 2013.
Brands in Brazil must be developed within five years of gaining approval, and while Gradiente passes this test - its Android-running iPhone was released in December 2012, four years and 11 months after use of the name was granted - Apple will argue that this doesn't justify its exclusive ownership of the trademark.
The iPhone Neo One (below) sells for 599 reals (£196) in Brazil and features a 3.7in 480 x 320 display, a 5-megapixel camera, Android 2.3 Gingerbread and is powered by a single-core 700MHz processor, placing it at the opposite end of the smartphone scale to the iPhone 5.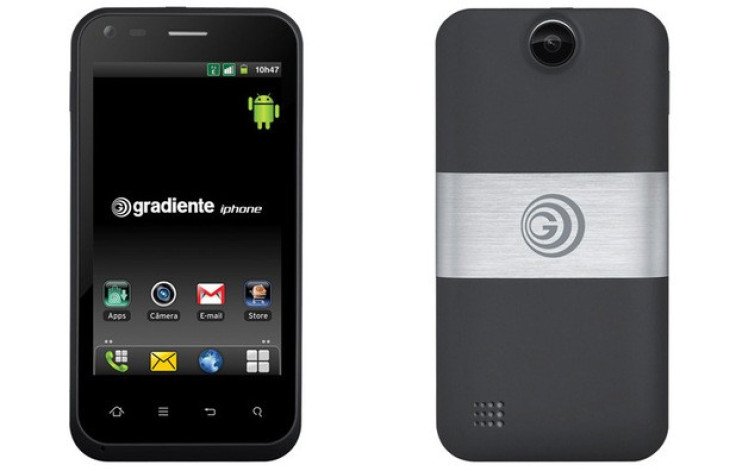 The ruling against Apple stipulated that the Cupertino company can continue to use the iPhone name in Brazil, but runs the risk of being sued by Gradiente. Apple started selling its iPhone there in 2007.
An INPI spokesperson said Apple could take the case to court, or negotiate an out-of-court settlement with Gradiente, as it did with Cisco Systems when first acquiring the iPhone trademark in early 2007.
Last year Apple settled a similar case with Chinese company Proview, which claimed ownership of the iPad name in China and demanded up to $2bn in damages, but later settled for a $60m payout from Apple.
Speaking earlier this month, Gradiente chairman Eugenio Emilio Staub said: "We're open to a dialogue [with Apple] for anything, anytime...We're not radicals."
© Copyright IBTimes 2023. All rights reserved.