Apple's talks with Beats about its music streaming service called Daisy, as the iPhone maker looks at ways to boost stalled iTunes revenue.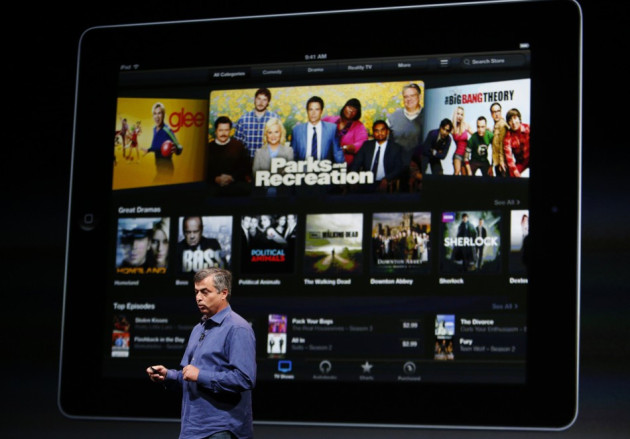 One of the most obvious gaps in Apple's current content portfolio is a music streaming service to rival the likes of Spotify or Pandora, which have attain widespread popularity in the last two years.
According to reports over the past couple of years Apple has on the brink of addressing this gap on several occasions, launching such a service under its iTunes brand. The latest reports suggest it is now actively investigating the mechanics of the situation.
Three sources have told Reuters that Tim Cook and Apple's internet chief Eddy Cue held talks with the CEO and co-founder of Beats, Jimmy Iovine in late February to discuss Daisy, the new music streaming service from Beats which is said to launch later in 2013.
While there was no talk of a deal being struck, the informal chat seems to have been a way for Cook and Cue to find out more about the service, which was first announced without very much detail back in January.
While iTunes remains the world's single biggest music store, set to rake in over $8bn in revenue this year alone, its revenue growth has plateaued in recent quarters, despite the fact Apple has added around 75 million new iOS devices in the last six months.
While some of this is related to the fact that music and films are not available through iTunes in some of the territories which Apple is now selling the iPhone and iPad, there is also clearly an impact from the likes of Spotify and Netflix.
Scrutiny
As Apple's plummeting share price comes in for unprecedented scrutiny, the company will be eager to see continued growth from its content business as well as sales of hardware. A music streaming service therefore makes perfect sense, allowing it to leverage its already vast catalogue of music available through iTunes.
Beats Electronics was founded by Iovine, chairman of record label Interscope Geffen A&M, and artist and producer Dr. Dre. As well as producing a range of iconic Beats headphones, the company has struck partnerships with the like of HP and HTC to embed Beats technology into consumer electronics devices such as laptops, tablets and smartphones.
Interestingly, on the day the news broke about Tim Cook's meeting with Iovine, a press release was issued by Beats announcing it has secured a $60 million investment for the new streaming service from a group of investors including Warner Music owner Len Blavatnik, billionaire Lee M. Bass, and Australian financier James Packer.
Details
Details of how Daisy will work, when it will launch and on which platforms remain scarce, with Iovine saying it will "re-introduce the same magic into the process of music discovery and consumption" as its headphones and speakers have done for audio playback.
Daisy has been developed following Beats' acquisition of streaming service MOG and aims to "bring the emotion and cultural context back to music discovery for music lovers and provide a platform for artists to build a sustainable business."
While the partnership with HTC may prove an obstacle for Apple in striking a deal with Beats, considering Apple's huge buying power - if is currently sitting on a pile of cash somewhere north of $100bn - this is something which could be easily overcome.