Apple's request for a permanent sales injunction against Samsung smartphones in the US has been denied by a Judge in California, in a surprise decision which has been labelled as "unprecedented" by one expert.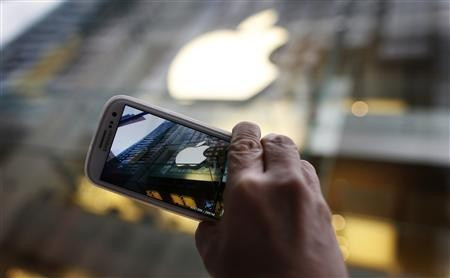 The ruling comes after Apple was awarded $1.05 billion (£635 million) in damages in August, when a jury found Samsung had infringed several key patents related to the look and feel of the iPhone and iPad.
The ruling is the latest development in the on-going series of patent lawsuits between Apple and Samsung, as they seek to gain control of the highly lucrative smartphone market. Between them, the comapnies currently control almost half the world's smartphone market, according to the latest figures from Gartner.
Throughout 2012, Apple has tried - and at times succeeded - to impose sales bans in the US on various Samsung products, including the Galaxy Nexus phone and the Galaxy Tab 10.1.
US District Judge Lucy Koh imposed pre-trial sales bans on both the Nexus phone and the Galaxy Tab, as well as 26 older Samsung smartphones that had been found to breach copyright patents filed by Apple. Koh and the federal appeals court have since rescinded all sales bans on Samsung products.
According to Reuters, in her ruling against Apple's injunction for a permanent sales ban on Samsung smartphones, Koh wrote:
"The phones at issue in this case contain a broad range of features, only a small fraction of which are covered by Apple's patents... Though Apple does have some interest in retaining certain features as exclusive to Apple, it does not follow that entire products must be forever banned from the market because they incorporate, among their myriad features, a few narrow protected functions."
Appeal "unprecedented" decision
Apple is expected to appeal the decision by Judge Koh. Patent expert Florian Müller was surprised that Apple's injunction was denied. Writing on his Foss Patents blog, Müller called the ruling "unprecedented":
"It may be unprecedented in the legal history of the United States," wrote Müller "for an injunction motion to be denied across the board despite such a large number of infringement findings (roughly half a dozen) by a jury and, especially, in light of the competitive situation between the two as well as the jury's findings of willful infringement."
As well as Apple seeking a permanent sales ban, Samsung was seeking to have the $1bn fine reduced or over-turned. Judge Koh also denied this motion.
The South Korean electronics giant argued that the jury's foreman in the patent trial, Velvin Hogan, was biased against Samsung after losing a lawsuit against hard drive manufacturer Seagate in which Samsung is a shareholder.
According to The Guardian, Koh wrote in her ruling that Samsung had interviewed Mr Hogan before the court proceedings and had ample opportunity to cite any misgivings beforehand:
"Parties [in the trial] waive their right to challenge the jury's impartiality if they are aware of the evidence giving rise to the motion for a new trial or fail to exercise reasonable diligence in discovering that evidence. It is not clear whether Mr Hogan was intentionally dishonest. What changed between Samsung's initial decision not to pursue questioning or investigation of Mr Hogan, and Samsung's later decision to investigate was simple."
Koh explained that Samsung originally hoped Hogan would move in its favour and only raised a complaint after the court ruled against it:
"The jury found against Samsung, and made a very large damages award. This is precisely the situation that courts have consistently found constitutes a waiver of the juror misconduct claim," she wrote in her ruling.
Apple has recently begun expanding into China, where Samsung is currently the number one smartphone provider.