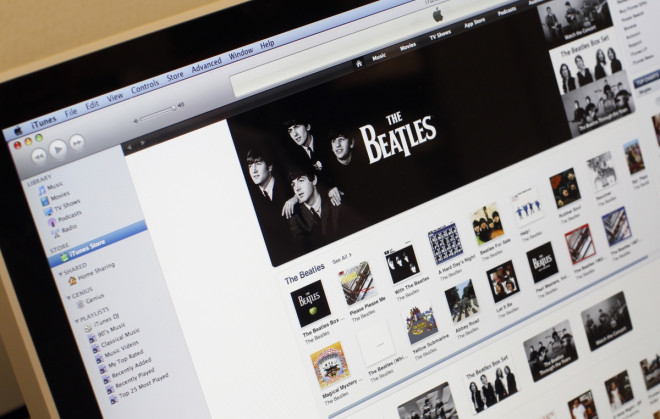 Apple is now in talks with senior executives of big music labels about the possibility of launching an on-demand music streaming service to rival the likes of Spotify and Last FM, industry sources have told Billboard.
In addition to an on-demand subscription service, Apple is also considering making an iTunes app just for Android devices, since sales of Android smartphones now exceed the iPhone.
"They are feeling out some people at labels on thoughts about transitioning its customers from iTunes proper to a streaming service," one major label source said.
"So when you buy a song for $1.29, and you put it in your library, iTunes might send an email pointing out that for a total of, say, $8 a month you can access that song plus all the music in the iTunes store. It's all in the 'what if' stage."
Other ideas from iTunes executives like Eddy Cue and Robert Kondrk include creating exclusive album-release periods whereby the album goes on sale digitally before the CD launch, although big releases like Beyonce's new self-titled album, which was launched exclusively on iTunes, has not been enough to boost the flagging digital music industry.
Digital music sales down
Digital music sales have fallen for the first time since Apple launched the iTunes Store in 2003.
According to Nielson SoundScan, so far this year US digital album sales are down 13% from 1.34bn to 1.26bn and digital track sales are down 11%. The global recorded music market, meanwhile, has declined in value by 0.1%.
However, according to International Federation of the Phonographic Industry's "Digital Music Report 2014", digital streaming revenues are helping the music industries in Europe, particularly the top five markets; UK, France, Italy, Germany and the Netherlands.
Music revenues just from streaming and subscription services have jumped by 51.3% globally and have crossed the $1bn (£606m) mark for the first time, and this is where Apple is looking as it changes its iTunes strategy.
Of course, Apple already has iTunes Radio, a free ad-supported music streaming service that launched in September 2013, but the service does not allow users to have much control over what songs they listen to, similar to rival internet radio service Pandora.
Neater music catalog
In the meantime, Apple is also cleaning up the iTunes Store to make its catalog easier to navigate. In November 2013, Apple contacted major record labels to ask them to tidy up the catalogs of their top 100 best-selling music artists and delete multiple versions of albums floating about the iTunes store.
It is common for a popular artist to issue several versions of an album in different markets with different packaging and sometimes multiple versions of a greatest hits compilation album in each market can exist.
Apple wants major artists to only have at most two greatest hits albums available in each market, with one album having a deluxe pricing, while the other album has a normal price.
"This is an incredibly complex task, just to figure out what we needed to do," said one executive involved in the process.
"When you start going into smaller countries and trying to get it fixed, you can find 14 versions of a single in, say, Belgium, and many of the versions might be the wrong one for that market."