Apple iOS 5.1: Top Ten Reasons to Upgrade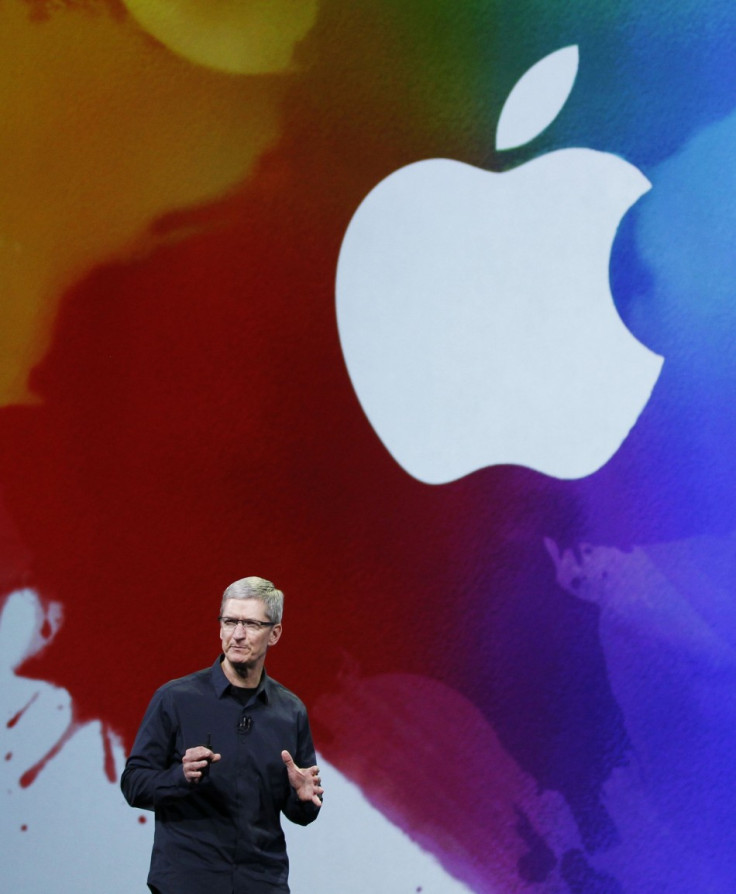 Apple has finally unveiled what was one of the most anticipated gadgets of the year - the new iPad - at the Yerba Buena Centre for Arts in San Francisco on Wednesday, 7 March.
The launch of the tablet also saw the release of iOS 5.1 - an upgraded version of the iOS 5 operating system, which was launched last year. Some of the new fixes include those dealing with battery-life and enhancements to the camera.
Check out ten reasons why you need the iOS upgrade...
New Camera Lock Screen Slider
The lock screen slider will now sport a camera button. The user has only press, hold and swipe up to open the camera app directly. The feature is already present on several Android phones, including the Galaxy Nexus... and given the prices of Apple's devices, this is a fun little trick to have.
Return of 3G Toggle
Technically, the option to toggle 3G services on and off existed before the 5.0 release. However, at the latter time, Apple chose to temporarily drop it. This update - 5.1 - has reintroduced that feature. Essentially, the toggle allows users to step down to 2G network bands if they want to extend battery life and cannot get to a Wi-Fi hotspot. On the flipside though, the new iPad is 4G LTE capable but does not have a 4G toggle, at least in the beta versions.
Siri-Like Voice Dictation
The absence of Siri in the iOS 5.1 update is somewhat offset by voice-dictation options similar to Siri, which are now available. The feature allows users to speak tweets, emails and texts, instead of typing. Unfortunately, for those still interested in Siri... it could be a long wait, maybe until Apple's next major Siri update.
Battery Life Bugs
The problems that users of the iPhone 4S face with remarkably short battery-life have been well documented. It is therefore a relief for all iPhone users that this fix should solve that particular issue.
Outgoing Call Issues
Users of the iPhone can now breathe a sigh of relief, as the new update - iOS 5.1 - fixes bugs related to problems with audio levels dropping during outgoing calls.
Podcast Controls
Enhanced podcast controls have been ported to the new iPad. The user can modify playback speed and also rewind for thirty-second segments.
Face Recognition
This feature will enable the camera to recognize and highlight faces while photographs are being taken.
Delete Unwanted Photos from Photo Stream
Photo Stream is an app that allows users to wirelessly transfer photos from the iPad or the iPhone to their iCloud accounts, in real time. The problem was that previously photos, even those taken or uploaded accidentally, could not be deleted. Now, however, the user can go back and delete those photographs.
Enjoy Your Favourite Music
The new software - iOS 5.1 - allows users to enjoy the latest Genius Mixes and Genius Playlists through an iTunes Match subscription. The service matches music from a user's collection to the vast library of Apple tracks. Finally, any tracks unavailable in the library are automatically uploaded to iCloud, so that it is available to other devices as well.
Enhanced Audio Quality
The iOS 5.1 upgrade offers enhanced audio quality especially optimised for watching either television or films on the iPad.
MUST READ: iOS 5.1 Vs Ice Cream Sandwich: How do They Stack Up?
MUST READ: Android 4.0 Ice Cream Sandwich: Top Ten Reasons to Upgrade
MUST READ: Android Vs iPhone - Top 5 Most Expensive Apps
MUST READ: New iPad Vs Asus Transformer Prime TF700T: Will the Android Tablet Outshine Apple's New Tablet?
© Copyright IBTimes 2023. All rights reserved.