Apple is to release iOS 7 to the general public on 10 September, according to an email sent out to developers from the company behind the iPhone's Siri voice command software.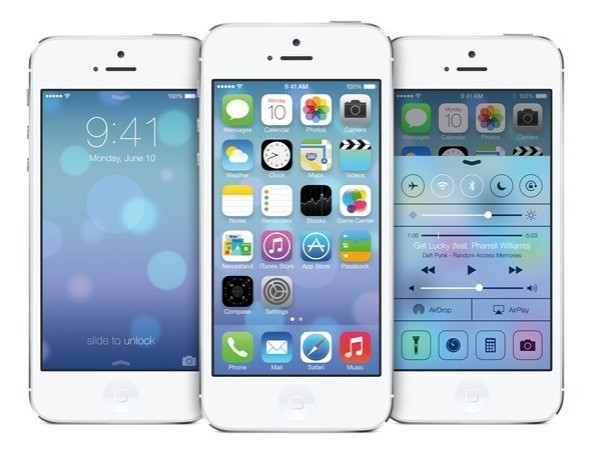 Nuance sent out an email, which has since been removed from its servers, to developers stating that the GA (general availability) version of iOS 7 will be released to users on the same date other sources have tipped the next iPhone will be announced.
"As you are probably aware," the email, first spotted by Owen Williams, reads, "iOS 7 GA will be released on September 10th...we encourage you to conduct your own testing to ensure that when the upgrade happens your Nuance speech services continue to work seamlessly."
Apple is yet to announce a release date for iOS 7 or the expected iPhone 5S and 5C, but recent speculation from industry insiders claims 10 September is when the company will reveal the new products, and it often releases the updated iOS around the same time, sometimes just hours after the announcement.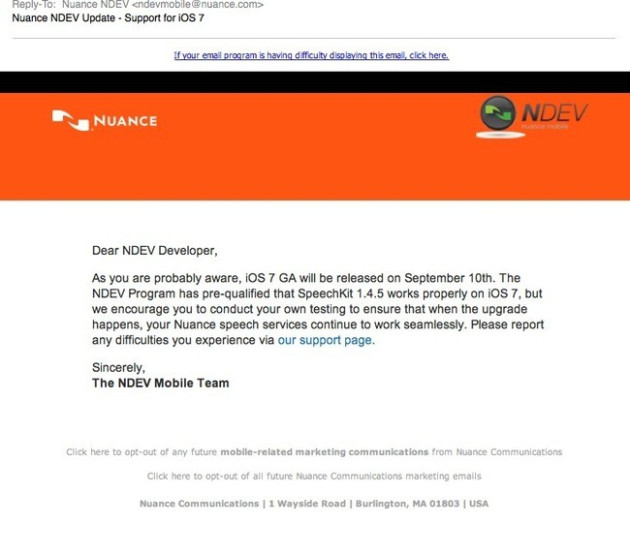 iOS 7 was first announced at Apple's Worldwide Developer Conference (WWDC) back in June, and has since been released to developers as seven beta versions, each improving and refining on the last.
The iPhone and iPad operating system introduces the biggest changes seen to either device since their launch in 2007 and 2010 respectively, with a completely new interface designed by Apple's head of industrial design, Sir Jony Ive. Visual metaphors and skeuomorphism - such as the green felt table of Games Center and the wooden bookshelves of iBooks - have been replaced by a cleaner and more simplistic interface.
Also expected on 10 September - a Tuesday, when Apple traditionally announces new products - is the iPhone 5S which is thought to feature a fingerprint scanner for increased security, and the iPhone 5C, a cheaper plastic iPhone available in a range of colours and aimed at capturing the budget end of the smartphone market.
Although this is the closest we've come to discovering the release date for iOS 7, confirmation will come from Apple when it send invitations to the world's media, which we expect to happen one week prior to the event, on 2 September.
iOS 7 New Features: First Impressions