Apple has announced the iPad mini at a media event in San Francisco, featuring a 7.9in display with the same 1280 x 768 resolution as the iPad 2, an A5 processor and with prices starting from £269.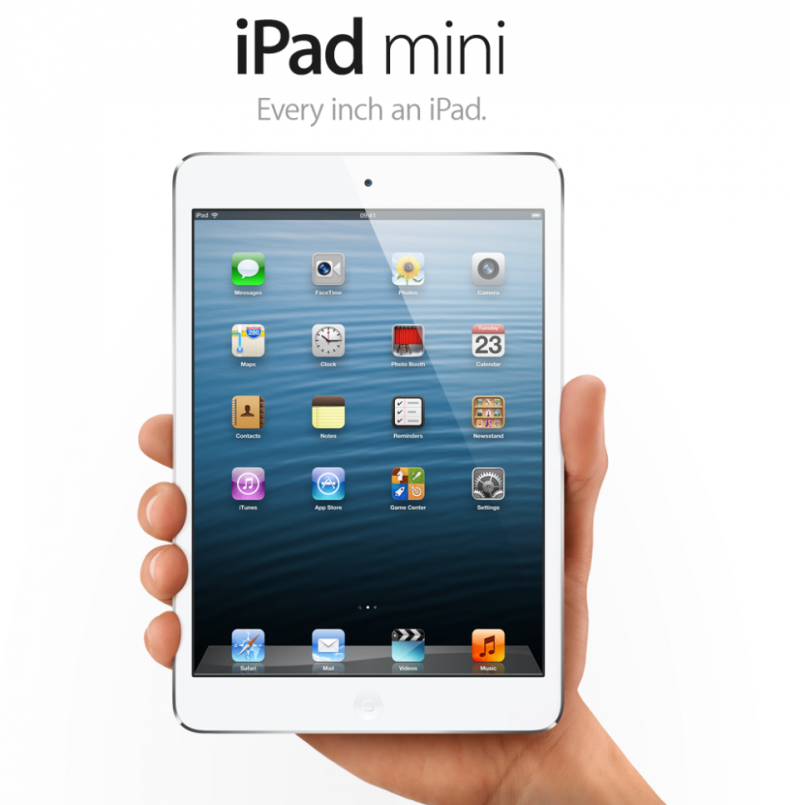 In a move Apple hopes will see off increased competition from the Amazon Kindle Fire and Google Nexus 7, the iPad mini will cost £130 less than the full-size 9.7in iPad - which was also updated to the fourth generation today - and is intended primarily for reading on.
Widely rumoured for many months, and coming after many leaks online, the iPad mini will be available to pre-order from Friday, 26 October with prices starting at £269 for the 16GB Wi-Fi model.
The Wi-Fi model will ship a week later on 2 November, with the 3G/4G model due shortly after that in the US first, then elsewhere.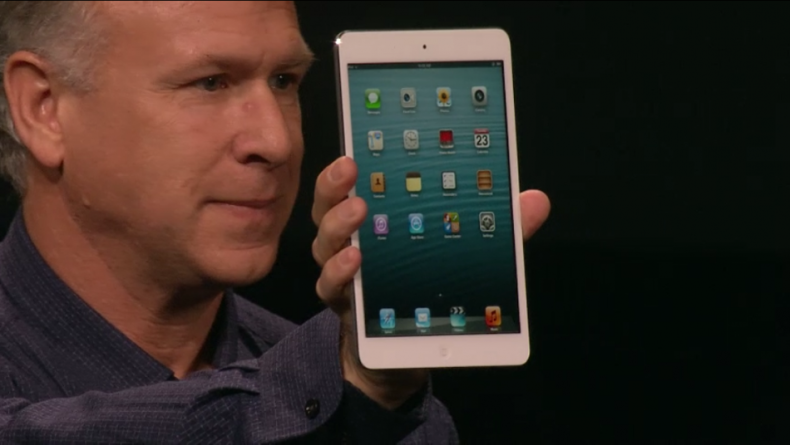 There's an HD Facetime camera on the front, and a 5 megapixel iSight camera on the back, and the iPad mini also gets the same LTE 4G wireless technology and Wi-Fi connectivity as the new iPad 4.
Measuring 7.2mm thick, the iPad mini is less than half the weight of the third generation iPad, making it easy to hold in one hand and at just 308g, it won't weigh you down too much.
Apple claims the iPad mini offers 35 percent more screen space than rival 7in tablets (such as the Google Nexus 7) and 67 percent more space when web browsing.
"iPad mini is every inch an iPad. With its gorgeous 7.9-inch display, iPad mini features the same number of pixels as the original iPad and iPad 2, so you can run more than 275,000 apps designed specifically for iPad," said Philip Schiller, Apple's senior vice president of Worldwide Marketing. "iPad mini is as thin as a pencil and as light as a pad of paper, yet packs a fast A5 chip, FaceTime HD and 5 megapixel iSight cameras and ultrafast wireless-all while delivering up to 10 hours of battery life."
As expected, the iPad mini uses the same Lightning connector seen on the iPhone 5 and new range of iPods, and thanks to sharing the same screen resolution as the iPad 2, but on a smaller display.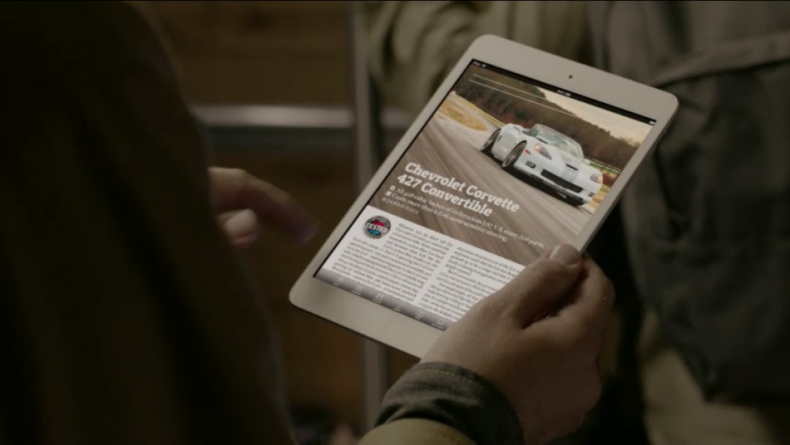 As with the fourth generation iPad, the iPad mini is claimed to offer ten hours of battery life.
With the same screen resolution as the iPad 1 and 2, the iPad mini can run all of the 275,000 apps made for those tablets with developers having to make any changes at all.
Despite the late Steve Jobs saying in 2010 that 7in tablets being produced by rivals at the time would be "dead on arrival", we expect the iPad mini to sell incredibly well in the run-up to Christmas and beyond, although its price starting at $329 (£206 before tax) makes the £329 iPod touch (64GB) a much tougher sell than it was yesterday.
The full iPad mini range is as follows:
Wi-Fi only: 16GB - £269, 32GB - £349, 64GB - £429
Wi-Fi + 3G/4G: 16GB - £369, 32GB - £449, 64GB - £529
The iPad mini can be pre-ordered in the US, UK and much of Europe from 26 October, with the Wi-Fi model shipping a week later; Apple said the cellular model will arrive soon after, but no doubt in time for Christmas.
Apple also announced that iBooks will soon be updated to version 3.0, which is available to download now. The new version features more support for foreign languages, and continuous scrolling, so there's no need to turn pages.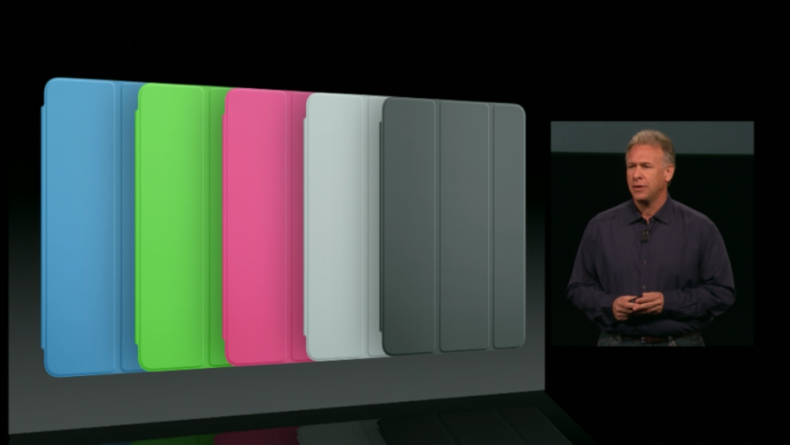 Apple has a new magnetic Smart Cover for the iPad mini, which will be available from launch in red, dark grey, light grey, pink, green and blue, and will work much in the same way as with the iPad 3.
Anticipation for the iPad mini has been vast, with one in every 6,000 web searches in the UK this month being for "iPad mini" according to data sent to IBTimes UK by Experian Hitwise, and searches for the pint-sized tablet increased by 250 percent since last month.
Must Read: