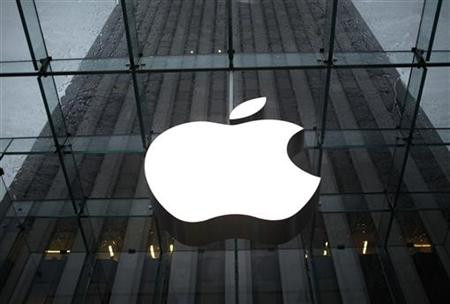 iPhone and iPad maker Apple has posted record sales growth in its latest quarterly financial statement, exceeding even the most optimistic analysts' forecasts.
Apple saw record profits this quarter, due in no small part to a doubling in its number of iPhone and iPad sales.
The report also showed a marked growth in Apple's profits. Apple's net income was just over 124 percent higher than it had been three months prior, taking in $7.31 billion.
Exceeding expectations, the company reported selling more than 20 million iPhone devices and 9.25 million iPad tablets this quarter. Running in the opposite direction, the report also showed iPod sales continue to slip, going down a further 20 percent to just 7.54 million units sold.
Commenting on the company's success Apple chief financial officer, Peter Oppenheimer commented: "We are extremely pleased with our performance. ... Looking ahead to the fourth fiscal quarter of 2011, we expect revenue of about $25 billion."
The news of the company's success helped Apple's stock recover some of its value.
The stock had suffered a significant drop in value after Apple's founder and Chief Executive, Steve Jobs took an extended break from work for "medical reasons." The news led to questions about the company's future and who would be able to replace Jobs should his "break" turn into permanent retirement.
Apple shares Tuesday jumped 5.3 percent, reaching their highest value this year.
Since the news broke many analysts have issued fresh statements alleging that the company's success and year-on-year profits will continue to grow.
The reports cite the slew of new products and devices promised by Apple as a key reason for their predictions.
The company is today rumored to launch its new Mac OS X Lion operating system. Announced earlier this year, the new Lion OS promises to add several of the iPhone and iPad interface's features, increasing the interactions and compatibility between Apple devices.
Additionally, the company's as yet unreleased new iPhone is already said to be increasing Apple demand and stock value.
Despite a lack of any hard information from Apple, the new smartphone -- commonly labelled the iPhone 5 -- already has both critics and consumers alike frothing at the mouth with excitement.
The epic-in-scale game of Chinese Whispers played by the world's media regarding the device is believed to have already added to Apple stocks value and analysts around the world have commonly speculated that upon release -- even without there being any known details regarding the device -- it will break current smartphone sales records.
As it stands, the company is only $50 billion away from becoming the world's most valuable company.