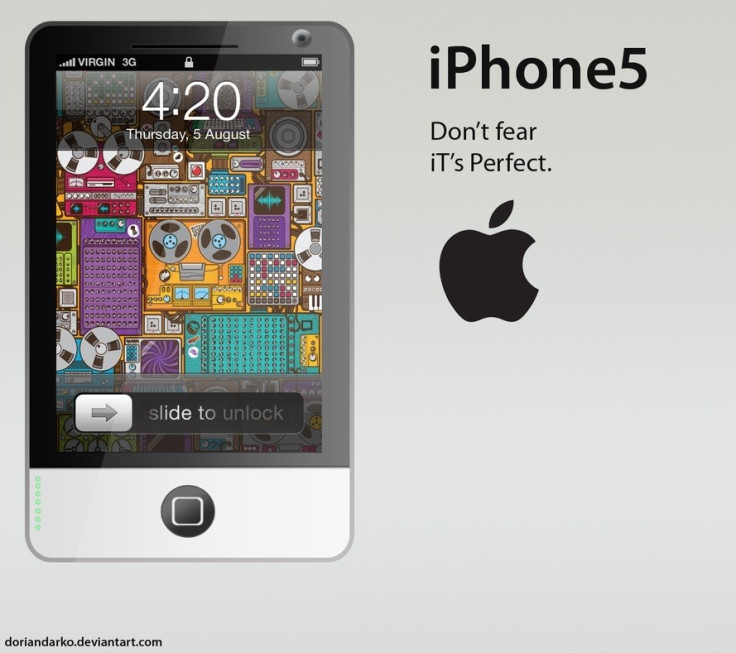 With the highly anticipated iPhone 5 launch event (12 September at 10 am PST) drawing closer, the internet is abuzz with concept designs portraying the fan-expected features in the next-gen iPhone. Though certain projected features are closer to reality, some are wildly imaginary and even defy the laws of physics.
Created by Aatma Studio and reportedly based on Rubberband Electronics, the new iPhone 5 concept features a larger screen, wireless charging, fingerprint scan and notification centre with Siri updates. Earlier, the same folks had created the iPad 3 concept back in March, which blew away our senses with its 3D holographic display for multiplayer games.
As iPhone Hacks notes, Aatma studio had this to say about their new iPhone 5 concept: "New iPhone 5, New iPad & iPad Mini come together in this iPhone 5 concept must see video. This CG iPhone 5 has a longer iPhone design, iPhone 5 new larger home screen, iOS 6, fingerprint scan, iPhone's new notification center with siri updates and stretchable or rubberband electronics.
"We do hope you enjoy this CG iPhone 5 video whose features significantly leapfrog today's iPhone 4S with Siri, iPhone 4 or iPhone 3gs."
Early last year, Aatma Studio created a cool iPhone 5 concept design with edge-to-edge screen, ultra-thin profile, a slide-out keyboard and holographic display. The new mockup video released by Aatma Studio adds to the excitement, as we eagerly await the grand unveiling of the most-anticipated gadget of the year, the iPhone 5, at the Yerba Buena Centre for Arts in San Francisco on 12 September. The new concept video sheds light on some awesome features that could be potentially built into the next iPhone like wireless charging, fingerprint scanning and a Siri message centre. The video treads into wild imagination and mocks reality with Rubberband Electronics, which is a far-fetched dream even for Apple to accomplish.
Watch the insane yet amazing iPhone 5 concept design videos below [Courtesy: Aatma Studio]:
[Source: iPhone Hacks]