According to repors from the Korea IT News, the iPhone 5 could use a so-called liquid metal material for its body, which is an alloy of zirconium, titanium, nickel, and copper making the outer surface of the iPhone 5 smooth like liquid.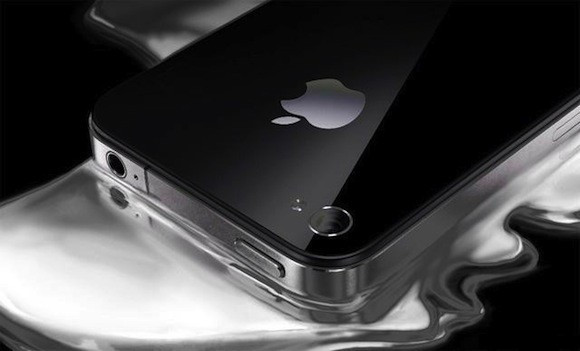 According to CNET, the tech giant paid $20m (£12.5m) to Liquidmetal Technologies to use the alloy exclusively in its electronic devices. Liquidmetal Technologies is one of the leading firms in the research, development and commercialisation of amorphous metals. "Our revolutionary class of patented alloys and composites redefine performance and design paradigms institutionalised by traditional materials," claimed Liquidmetal Technologies.
Apple Insider has also discovered that Apple was looking to hire a number of specialists on metal alloys to build products utilising Liquidmetal's technology. The first product to use Liquidmetal was an iPhone SIM card ejector tool. Apple fans will be hoping the Cupertino giant will adopt liquid metal on a much bigger scale in the manufacture of its upcoming iPhone 5.
The next-generation iPhone is expected to make its first appearance in June during Apple's World Wide Developer Conference (WWDC). The new design will make the device look thinner and lighter and there could be fewer chances of breakage if dropped.
The iPhone 4 and iPhone 4S has been fabricated using two glossy panels of aluminosilicate glass. This has drawn criticism as the screen cracks when the smartphone is dropped. The new iPhone design incorporating liquid metal could be the best way of avoiding damage.
The new technology combines over twice the strength of titanium and thereby the design of the product will be innovative and offer superior performance. It is designed to be exceptionally strong and can be heat-formed similarly to plastic.
iPhone 5 Release Date
While some reports suggest that the iPhone 5 would launch in June, others suggest it would follow the iPhone 4S and launch in October. The company has maintained a 12 month launch cycle for its first four iPhone versions. The iPhone 4S was the only device which made Apple fans wait for 15 months instead of 12. The iPhone 5 is expected to come with striking features which includes OLED display, better camera and faster processor.
Whenever the iPhone launches, it will likely be after the launch of the Samsung Galaxy S3 which is set to be unveiled in London on 3 May and rumour has it that Samsung's latest phone will also use a slightly odd material in its design. According to s number of sources, the Galaxy S3 will have a ceramic finsih, which should keep it free from scratches, but could make it more vulnerable to cracks.