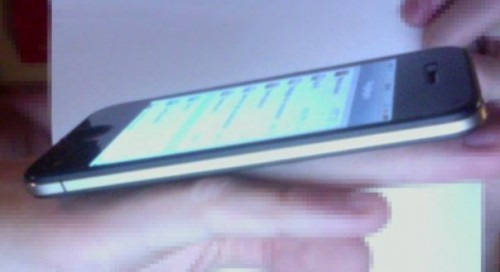 An as yet unidentified source has released a series of unverified photos claiming to show Apple's highly anticipated, though as yet unconfirmed, iPhone 5.
The alleged image was reportedly taken "in the office of a French operator." It was subsequently posted in the forums of the unofficial Apple blog, MacRumours.
While the unnamed source claimed to have taken the "spy shots" personally, as noted by MacRumours forum posted hdizzle the images were without a doubt altered on Photoshop.
Currently Apple has released no official date regarding its next entry into the iPhone franchise. Even the name iPhone 5 is simply a creation of the world's media.
As always Apple declined to comment on the new "spy shots" authenticity.