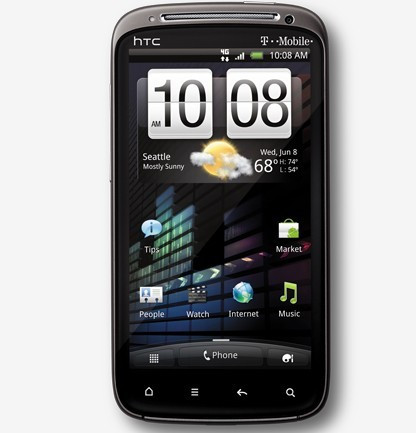 UK network provider Vodafone has dropped HTC's forthcoming Evo 3D, fearing that it won't be able to compete with the other smartphones set for release alongside it.
CNET UK reported that the Evo 3D disappeared from Vodafone's "coming soon" section late last week. The report said that the new HTC smartphone had been dropped because of a launch delay that meant it would be coming out at the same time as other handsets.
"We realise this will come as a disappointment to some people, but we already offer some fantastic phones, like the HTC Sensation and Galaxy S2, with some really exciting handsets in the pipeline and we'll continue to focus on bringing the latest and greatest smartphones to Vodafone customers," the company said in a statement obtained by CNET UK.
Despite both smartphone's unconfirmed status, both CNET UK and ZDNet UK highlighted the forthcoming Nokia Windows Phone 7 and Apple iPhone 5 as key reasons for Vodafone's decision.
Neither smartphone has yet received any concrete release date and Apple is yet to confirm the name, let alone release date, for its next generation iPhone.
Vodafone declined to comment whether the new Windows Phone 7 handset or iPhone 5 in any way informed its decision to drop the Evo 3D.