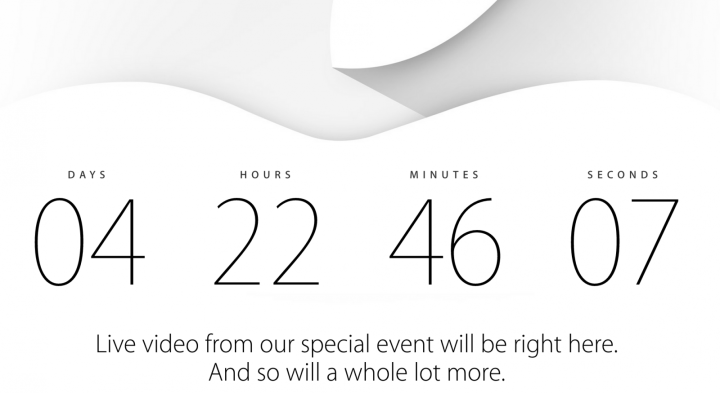 Apple's iPhone 6, which is set to be officially launched in an event to be held on 9 September, has now been 'teased' by a Chinese wireless service provider, which has even put up the most expected smartphone for pre-order along with revealing various technical specifications of the device.
According to a web page (now apparently taken down) put up by China Telecom (a Wireless carrier in China) first spotted by ZDNet, iPhone 6 is shown as being available in two variants viz. 4.7in and 5.5in models, and the website is also reportedly accepting pre-orders for both the iPhone 6 smartphone variants.
Also, the ZDNet report, quoting another leaked report, states that the bigger iPhone 6 variant will have a price tag of $1024 (£628), and the smaller variant will have a price tag of $861 for the 16GB model.
Along with the above information, various details about the iPhone6's hardware aspects have also surfaced via the Chine Telecom web portal. Going by these details, iPhone 6 will have an 'enhanced; 3MP front camera, a quad-core A8 processor, 2,100 mAh battery, along with an improved Touch ID fingerprint scanner.
These tech specs indicate an improvement over the current-generation iPhone device (the iPhone 5S) that comes with a 1,560 mAh battery.
However, the latest 'leaks' need to be taken with a pinch of salt considering the fact that Apple has not officially issued any confirmation with respect to the technical specifications of its next-generation iPhone.
Also, another recent report states that the Cupertino-based company could launch its first Wearable device (tentatively termed by global media as iWatch) alongside iPhone 6, and this device is also expected to provide users the 'Wireless Charging' functionality.
iWatch is also rumoured to feature the HealthKit package, for users to monitor health and health-related activities.
Besides, iWatch is said to make use of Apple's 'Handoff' functionality to provide effective synchronisation between multiple Apple devices.