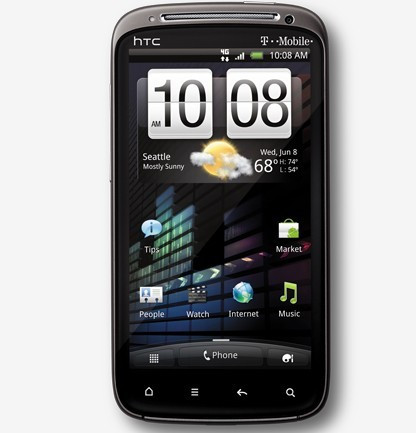 Apple has won the opening round of legal proceedings, with the U.S. ruling against its rival smartphone maker HTC on two of the 10 patent infringement claims made by Apple.
The U.S. International Trade Commission ruled that HTC designs did infringe on two Apple owned patents. If the ruling remains then the import of certain HTC smartphones could be banned by the U.S.
After the ruling was announced shares in HTC fell by as much as 7 per cent.
The ruling is not yet set in stone, the ITC's findings are only preliminary and will be subject to review by the complete six-member committee for a final decision on 6 December this year.
Since the announcement HTC has released a statement reporting it was confident it would manage to overturn the ruling, reiterating that it had not violated any of the patents listed by Apple.
General Counsel of HTC Grace Lei commented on the case:
"We are highly confident we have a strong case for the ITC appeals process and are fully prepared to defend ourselves using all means possible."
"We strongly believe we have alternate solutions in place for the issues raised by Apple. We look forward to resolving this case, so we can continue creating the most innovative mobile experiences for consumers."
The ruling is the latest development in Apple's ongoing legal war with HTC and Samsung. All three are currently embroiled in a mud-slinging war claiming that its competitors copied its designs.
In a bid to recover some of its share value, over the weekend HTC announced plans to buy back some of its listed equity. This will involve it buying back 2.4 per cent of its listed shares -- roughly 20 million in total.
Half the bought share will reportedly be transferred to HTC employees while the other half will be cancelled.
The news has already sparked speculation amongst analysts that a similar ruling may fall against Samsung. Apple made similar patent infringement complaints against Samsung earlier this year, claiming that its Galaxy range of devices "slavishly" copied Apple designs.