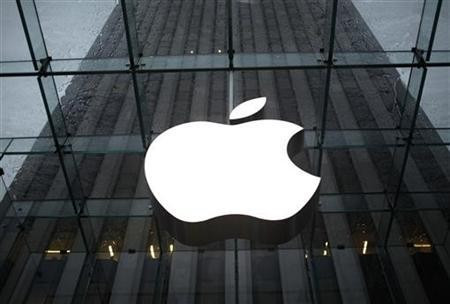 Despite both companies posting record quarterly growths in both profits and revenue, for the second quarter in a row Apple has outperformed Microsoft.
Microsoft
Earlier today Microsoft revealed its financial results for the quarter. The results were surprising, exceeding most analysts estimates.
The report saw the company boast a record eight per cent growth in revenue, taking in $17.4 billion. The company also saw a four per cent increase in profit, taking in $6.2 billion.
The growth was widely attributed to an above average bump in sales for its Office software and Xbox 360 games console.
Microsoft's Business division saw a seven per cent increase for the quarter, meaning that it has enjoyed a 16 per cent growth for the financial year as a whole. The division's increase was largely due to a boom in its Office software's sales, which finally managed to exceed the 100 million mark.
The company's Entertainment & Devices division enjoyed a 30 per cent growth in revenue for the quarter and a massive 45 per cent increase for the year. In its statement Microsoft attributed the growth as being "due to the ongoing momentum of the console, Kinect, and Xbox Live."
Despite the increase in revenue and profit, the news wasn't all good. The company's Online Services division, which houses its flagship Bing search engine, saw its ongoing loss deepen losing $728 million on revenues of just $662 million.
Microsoft's Windows division also saw small a loss, with revenue dropping by one per cent.
Apple
While impressive, Microsoft's profits were dwarfed by its tech rival Apple.
Like Microsoft, the profit and revenue increases were attributed to two products strong performance. Though, unlike Microsoft, which saw its Xbox 360 and Office software lead the charge, Apple's good fortune was born from a doubling in the number of iPhone and iPad sales.
Exceeding even the most optimistic expectations, the company reported selling more than 20 million iPhone devices and 9.25 million iPad tablets this quarter.
The two device's strong performance contributed to a 124 per cent rise in Apple's quarterly net income, with the company taking in $7.31 billion.
Commenting on the company's success Apple chief financial officer, Peter Oppenheimer said: "We are extremely pleased with our performance. ... Looking ahead to the fourth fiscal quarter of 2011, we expect revenue of about $25 billion."
The news allowed Apple shares to increase in value by 5.3 per cent, reaching their highest value this year on Tuesday.