Apple Developing Wearable iWatch
Sources confirm wrist-mounted iOS device
Apple is currently developing an iOS-based, wristwatch-like device, sources within company have said, though it remains to be seen when or indeed if it will ever come to market.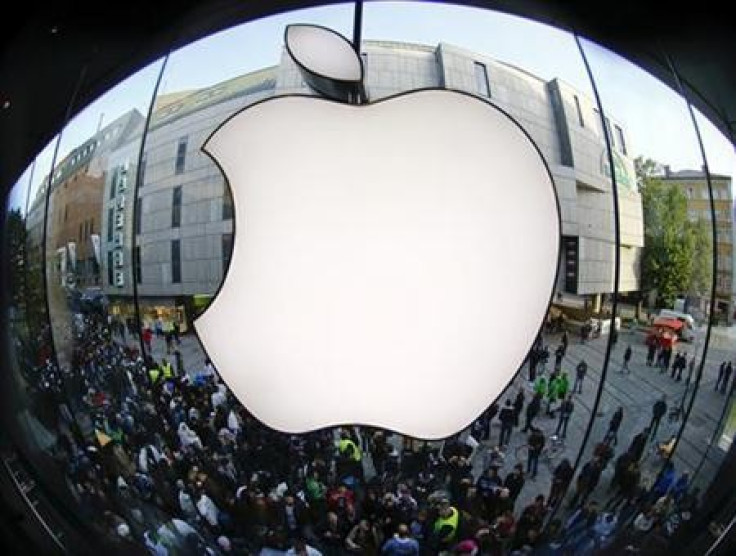 According to two people speaking to the New York Times who are "familiar with the company's explorations", Apple's new product, dubbed by many as the iWatch, would run on the same iOS software that powers the iPhone and iPad, and be made from curved glass which can bend around the movement of the human body.
This information comes two months after Chinese gadget website Tech.163 reported that Apple was working on wrist-mounted device that would have a 1.5in display and connect to smartphones via Bluetooth.
Former Apple designer Bruce Tognazzini has also speculated that the company is working on a wrist-mounted device, writing on his Tog Blog that an iWatch may be launched in 2014:
"The iWatch will fill a gaping hole in the Apple ecosystem. It will facilitate and coordinate not only the activities of all the other computers and devices we use, but a wide array of devices to come. So when will the iWatch come out? Apple, when you look back, is never actually the first. They let a few others, sometimes many others, experiment first then they bring out the killer product. We may have to wait until next year."
Last year Corning, the company which develops the toughened Gorilla Glass used in most of today's high-end smartphones including the iPhone, announced that it had created flexible Willow Glass which could be used to make wearable devices.
Wrap
"You can certainly make it wrap around a cylindrical object and that could be someone's wrist," Corning's chief technology officer Peter Bocko told the New York Times. "Right now, if I tried to make something that looked like a watch, that could be done using this flexible glass."
Apple has already shown interest in wearable technology, after filing a patent for a computer display which sits in front of the user's eye, similar to Google's Project Glass.
"Over the long term wearable computing is inevitable for Apple," Forrester analyst Sarah Rotman Epps said. "Devices are diversifying and the human body is a rich canvas for the computer.
"Apple's certainly made a lot of hiring in that area [and] is already in the wearable space through its ecosystem partners that make accessories that connect to the iPhone," Epps continued. "But I'm not sure how close we are to a new piece of Apple hardware that is worn on the body."
The iWatch would not be the first internet connected smartwatch to hit the market. The recently launched Pebble which connects to Android and iOS phones via Bluetooth to alert users to incoming calls and messages is the most high-profile such device to launch so far. The e-paper watch also supports a small range of apps, such as a pedometer for jogging.
Google Glass
Other technology developers are also experimenting with wearable devices. Google Glass, which enables users to access a range of smartphone features such as maps, social networks and messaging on a display in front of their eyes and controlled by moving their eyes, has already been demoed at Google's I/O conference and is expected to be available by 2014.
Camera maker Olympus has also patented a wearable device called the MEG4.0 which connects via Bluetooth to stream information from user's smartphones.
"We believe technology could progress to a point where consumers have a tablet plus wearable computers, like watches or glasses, that enable simple things like voice calls, texting, quick searches, navigation," Gene Munster, an analyst for Piper Jaffray, also told the Times.
"These devices are likely to be cheaper than an iPhone and could ultimately be Apple's best answer to addressing emerging markets."
© Copyright IBTimes 2023. All rights reserved.