Apple's latest annual update to the software of its Mac range is called macOS Sierra. It will be available for the public to download for free from 20 September and brings a range of new features, including Siri, Apple Pay and a visual overhaul, to most Macs made in the last five years.
As well as bringing Siri to the Mac for the first time, Sierra ties the Mac, iOS and Apple Watch systems together more closely. Text can be copied from an iPhone and pasted onto a Mac – or vice versa – and your Mac will automatically unlock if you approach it wearing an Apple Watch.
The software also works to help save hard drive space by uploading your least-viewed files to iCloud, and most users should see a performance boost, too. Here is the IBTimes UK guide to everything new in macOS Sierra.
macOS Sierra: Siri
Siri is the big one; so big in fact, that we have dedicated an entire section of this feature to Apple's voice-activated personal assistant.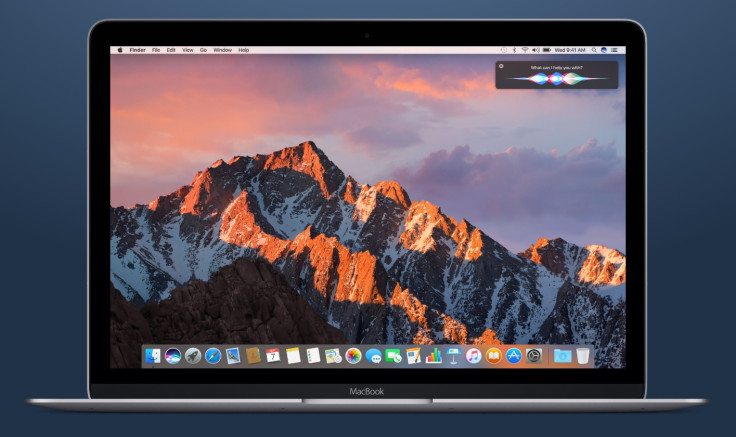 Multitasking – Siri can asked to perform tasks for you while you get on with your work. For example, ask him (or her if your Mac is set to American British) to send a message to your colleague while you get on with something else.
Or Siri can be used to look up local restaurants while you are working in a different application.
Find files - Rather than just searching through files based on their name, Siri can gather search results based on time and context. You can ask him to show every Word document you have created in the last week, for example, then narrow this search down to only the documents containing a certain word.
Keep search results to hand – Siri search results can be pinned to the Notification Centre, which lives off to the right-hand side of the Mac interface. Here, you can keep a permanent tab for sports fixtures, Twitter search results, related files and more. Everything you pin here automatically stays up-to-date.
Save and paste search results - Ask Siri for photos of Buckingham Palace (because you're a massive London-living cliche) and you can drag the picture you want from the search results into a folder on your desktop, or straight into an email.
Here are some more questions and commands which work with Siri, as provided by Apple:
Show the PDs in my Downloads folder

How much free space do I have on my Mac?

Play the top 40 jazz songs

What's the weather in Edinburgh?

Add Laura to my 10am meeting

How do you spell broccoli?

Find photos I took at home

What time is it in Monterrey, Mexico?
macOS Sierra: Copy and past across devices
With macOS Sierra and iOS 10 you can seamlessly copy and paste between your Mac and iPhone or iPad. Images and videos can be copied, as well as sections of text or website addresses. This is all part of Continuity, a feature launched by Apple in 2014 which lets you answer calls and reply to texts on your Mac, or start an email there and finish it on your iPhone.
macOS Sierra: Unlock with Apple Watch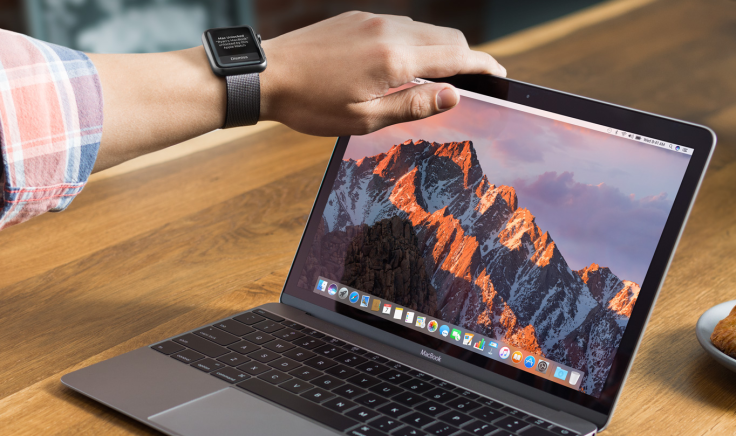 Another new addition to the Continuity suite with Sierra is how a Mac can be unlocked with your Apple Watch. So long as your Watch is unlocked and on your wrist, and it is associated to the same Apple ID as your Mac, its Bluetooth connection will do the rest. Walk up to your Mac, open it or wake it up and you will be automatically logged in without having to type in your password.
macOS Sierra: Access Mac files on your iPhone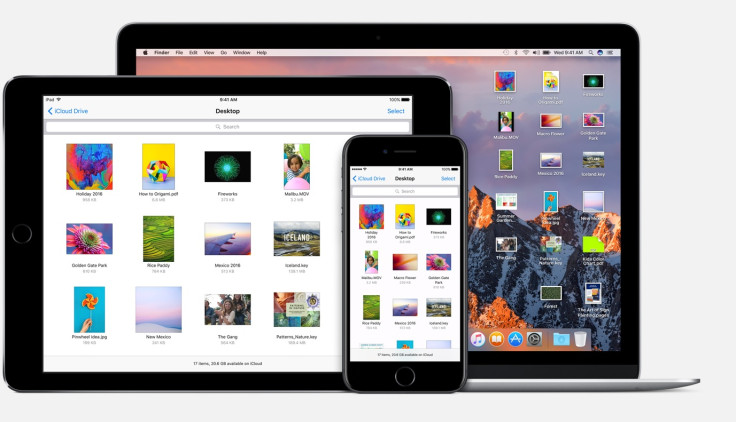 Files stored in the Documents folder of your Mac can now be viewed on your iPhone or iPad. Anything put in there is synced to iCloud and made available on your iOS device. There are limitations, however, as while images and Word documents will open just fine, the iPhone and iPad cannot handle some video formats.
macOS Sierra: Freeing up space
With this setting switched on, Sierra automatically recognises which files you look at or interact with the least, then stores them in the cloud and deletes them from your Mac. For example, you might have old photo albums which are precious but haven't seen the light of day for years; these will be transported to iCloud and removed to free up space on your Mac.
The location of where you saved the file never changes, however, so you can dig out that album and download it again from exactly where you left it, without retrieving it from iCloud yourself.
macOS Sierra: Apple Pay on the web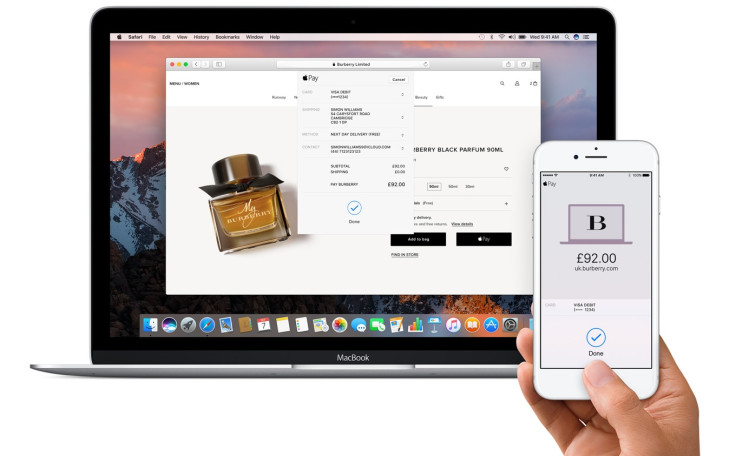 Already on the iPhone and Apple Watch as a means of buying goods at shops and online, Apple Pay is now available on the Mac with Sierra. Visit an Apple Pay-friendly website through the Safari browser, then at checkout the credit card saved on your iPhone is automatically entered. You then authenticate the purchase by pressing the Touch ID fingerprint reader on your phone.
macOS Sierra: Photos
Just as with iOS, the Photos app in macOS Sierra has been updated to include more powerful search options. Facial recognition makes it easier to find photos of certain people, while object recognition helps you find images with keyword searches. Look for 'food' and photos of food from your library appear.
As with the iOS version, there is also now a Memories feature to automatically group photos taken at the same place and same time – like a holiday or day out – together.
macOS Sierra: Messages and iTunes redesign
Finally, Messages receives some of the same updates as in iOS 10. This means new stickers, animations, previews and more. iTunes also gets an iOS 10-like overhaul to help unify the music player's design on your phone, iPad and Mac.