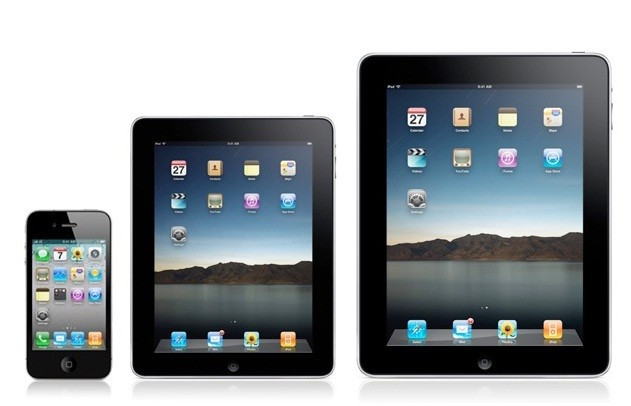 An analyst at Pacific Crest has expressed a belief that Google's announcement of the Nexus 7 will be followed by Apple launching a 7.85in version of the best-selling iPad. The launch, analyst Andy Hargreaves noted in a note to clients, should happen in October. The entry-level 7.85in, 8GB iPad is expected to be priced at $299 (approximately £200) and Apple is expected to sell 10 million units of the mini iPad in FQ1 (December 2012) and 35.2 million in FY2013.
"We anticipate 25 per cent cannibalisation of the larger 9.7in iPad (for every 7.85in iPads added, we reduced our 9.7in iPad estimate by one), so our total F2013 iPad estimate increases to 91.6 million from 65.2 million," Hargreaves added, by way of explaining possible impact on Apple's bottom line. Pacific Crest's rating on AAPL F2013 EPS is set to rise from $53 to $55 as a result.
Meanwhile, a CNET report warns that if Apple were indeed to introduce a mini iPad (or any iPad in that particular price band), it could mean the Cupertino-based company will phase out production of the 8GB version of iPad 2. The market for smaller sized tablets would then be divided between the newly launched Google Nexus 7, the Amazon Kindle Fire (an IBTimes report on the possibility of an upgraded Kindle Fire can be found here) and the new mini iPad. This, in turn, means the new iPad (launched earlier this year) could be in for a upgrade and a 16GB mini iPad introduced to fill the $399 price point.
"If Apple launches a sub-$300, 7in product into the market later this year as rumoured, we expect the company's grip on this market to become even stronger," Tom Mainelli, the Research Director of Mobile Connected Devices at International Data Corporation (IDC), was quoted by CNET.
Finally, confirmation that Apple has settled a long-standing dispute with a Chinese technology company over ownership of the iPad trademark in China could have a knock-on effect for hopes of a mini iPad. A Xinhua agency report confirmed the American company has paid some £38mn to Proview technology for the iPad trademark.
That news led Brian White, an analyst with Topeka Capital Markets to write to clients suggesting Apple's now authorised forays, with the new iPad, into the Chinese markets could lead the mini iPad because "ultimately that's the iPad that will sell in mainland China".