Apple CEO Tim Cook announced the new iPad last week and the new tablet has already sold out in online pre-orders, but what is the best deal on the UK networks?
While the new iPad, with its super-high resolution Retina display, is also 4G-enabled, this is only available in the US and Canada. In the UK, we have to make do with an improved 3G service until the next-generation networking goes online next yea (hopefully).
In the meantime, there's a range of networks and tariffs to choose from to help you find the best deal for you, whether you're watching movies all day long or just checking the occasional email.
Firstly there's the Wi-Fi-only model, which costs the same as before:
16GB - £399
32GB - £479
64GB - £559
Or there is the Wi-Fi + 4G model, but don't be fooled, in the UK this will simply connect to the existing 3G networks and offer some increased browsing and downloading performance over the iPad 2.
The iPad Wi-Fi + 4G costs as follows:
16GB - £499
32GB - £579
64GB - £659
Below are the current offers for SIM-only contracts in the UK, which can be activated when buying a new iPad at list price and do not require you to sign a lengthy contract - instead they are either daily, weekly or rolling monthly contracts. More options - such as 18-month contracts with a discount on the cost of an iPad - will be made available when it goes on sale on 16 March.
Three
Three offers - conveniently - three different tariffs for the new iPad:
500MB per day - £2.99 per day
1GB per 30 days - £10
3GB every three months - £15
O2
O2 has joined Three in offering a daily one-off payment for data when you need it, rather than committing to a regular, long-term contract, although the data allowance is much lower.
200MB per day - £2.04
1GB per month - £10.21
2GB per month - £15.32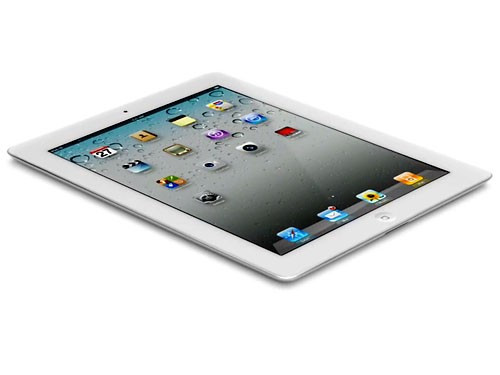 Orange
Orange offers a similar range of deals as O2, but does include a 10GB per month tariff, making it the ideal choice for users who consume a lot of data, but it comes at a price. A weekly tariff is also available.
200MB per day - £2.00
1GB per week - £7.50
3GB per month - £15.00
10GB per month - £25.00
Vodafone
Vodafone's 3GB plan is comparable to other networks, but the 1GB and 5GB monthly plans are more expensive than its rivals.
1GB per month - £10.00
3GB per month - £15.00
5GB per month - £25.00
Finally, don't forget that the iPad 2 will continue to be sold alongside its Retina-screened younger brother at a reduced price of £329 for the 16GB Wi-Fi model and £379 for the 16GB Wi-Fi + 3G version, which can be had on the same data plans as outlined above.
The new iPad goes on sale this Friday, 16 March, but with it sold out online already you're only option will be to join the lengthy queue at your local Apple Store.