There have been a number of complaints from users of Apple's new iPad suggesting the company's next-gen tablet has serious heating (and cooling down) issues. In an online discussion forum on the official Apple website, more than 30,000 people have commented on this issue.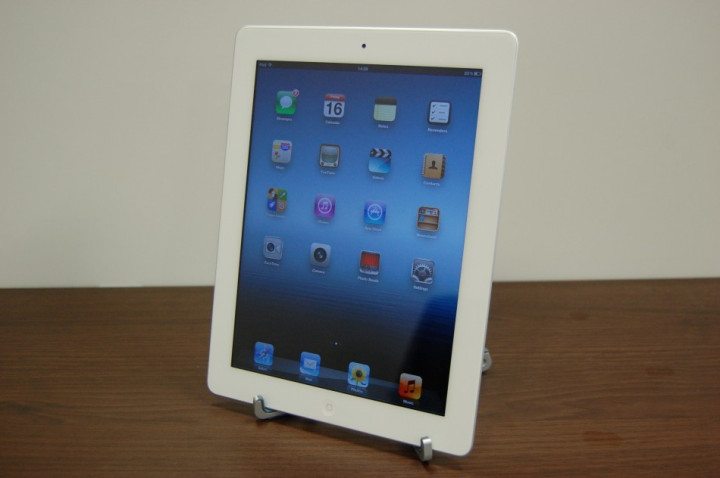 Check out some of the more humorous and interesting comments...
"It's a hot one, I think I will use it to fry my eggs in the morning. Also loves to eat up the battery," OzziesMAC.
"My new iPad is shutting down due to overheating also. I'm returning mine to the store tomorrow and sticking with my iPad 1. Apple has jumped the shark on this one," Apple II Forever.
"Mine is very very hot on botto, left, whirl just surfing, not a gamer, I have 32 wifi only .. Thanks.. As for eggs, the heat would make egg whites gel up slightly I'd say..." StacySS.
"If next couple days Apple won't have the feedback I will return mind. It is uncomfortable to hold the new iPad in hands," fayu.
"How can we have 10 pages of comments but no response from Apple?" amytula.
"I'm jus wondering how many people have to complain before apple figures out they should do something to rectify the problem," Junior.04.
"The new iPad does get hot after 20 min. Looks like I'm not the only one with this problem. Maybe apple should call this new iPad, your new frying pan also. After 20 m cook some eggs on it.. Apple should really release something for this. People shouldn't invest all this money and buy another iPad with upgraded specs same like design 90% identical and have this issue. It should be fully tested by engineers before laying out in market. Yes it does look like the warming generates from the bottom left of back of iPad," wuka000.
"Hi there, my iPad 3 is extremely hot down the LEFT HAND SIDE and the remainder of the backing is warm. Is there a fix ?? I have only used it for close to 30 minutes for surfing the web," kiwidane.
"Overheating to much. I even burn my lap on my first day. Not comfortable to use at all. Will try to drain the battery, but not to much hope on it. Will definately change it for iPad 2 in worst case. Very disappointed," epavlov.
So what is the issue?
It seems the new iPad does indeed generate higher temperatures than its predecessor, according to a report from Mac Observer. The Tweakers.net, a Dutch tech site, has reportedly confirmed, through the use of infrared cameras, that the new iPad gets about 10 Farenheit hotter while in use.
The Dutch site ran a GLBenchmark test of the iPad 2 side-by-side with the new iPad, which tests both the CPU and GPU of the devices. After running the test for five minutes, the iPads were examined with an infrared camera (as seen below).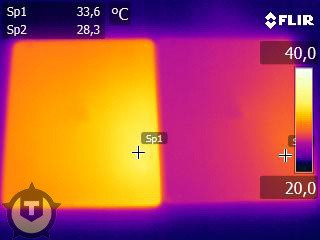 The results showed that the iPad 2 was running at 82.9 Fahrenheit , whereas the new iPad was at 92.5 Fahrenheit. The hottest point of both tablets was near the lower right corner, where the processor is placed. According to the website, the heating problem could be because of the new quad-core GPU which is located on the new A5X chip. While some publications reported that this represents an 18 percent hike in temperatures, this is not factually correct. As Daring Fireball points out,Celsius and Fahrenheit are relative temperature scales, not absolute, so you can't do percentage-based comparisons.
If you wanted to do some temperature comparisons then you would need to convert the temperatures to an absolute scale such as Kelvin, which shows you that it's actually a 1.8 percent increase in temperature (306.75 / 301.45). However, this is not as exciting a headline as saying there has been an 18 percent increase.
Apple's Response
The Loop reported on Tuesday that Apple had responded to the overheating issue.
"The new iPad delivers a stunning Retina display, A5X chip, support for 4G LTE plus 10 hours of battery life, all while operating well within our thermal specifications. If customers have any concerns they should contact AppleCare," Apple representative, Trudy Muller, said in a statement.
Must Read:
Apple Sells Three Million New iPads in Three Days
Teardown of Manufacturing Costs for New iPad
Retina-Enabled: Great Apps for Apple's New iPad