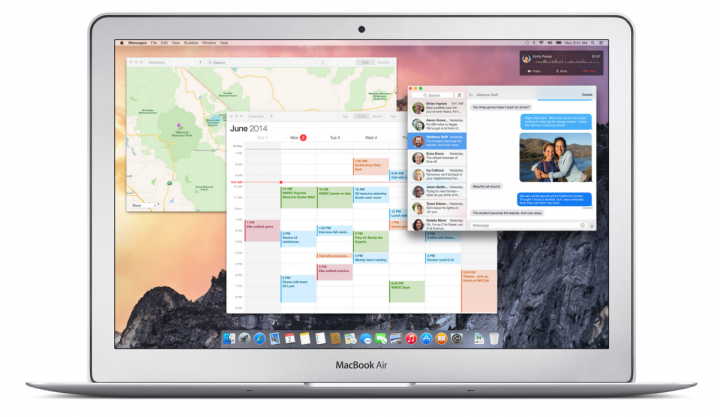 A new version of Apple's OS X Yosemite is now available to developers, and the latest developer preview showcases various enhancements.
The second iteration developer version of Apple's latest desktop operating system is termed as build 14A261i.
The latest Apple developer preview follows the launch of Apple's OS X 10.10 Yosemite Developer Preview 1, at the company's recent World Wide Developers Conference (WWDC).
Apple's Yosemite Developer Preview 2 showcases various enhancements. Below are some of these:
Photo Booth: Photo Booth application has made a comeback to the latest developer beta. The application was not supported in the earlier OS X 10.10 Developer Preview.
New Time Machine interface: Time Machine functionality has been updated to include a brand new interface that eliminates the starry space.
Updates to screen sharing: The new screen sharing lets users block new screen sharing requests.
New Air Drop notification: Users are now notified when new files are received. The new Air Drop notification eliminates the process of having to open 'Finder' to discover new files.
Also there is a new 'Settings' icon.
Improvements to Handoff feature: Handoff between OS X Yosemite and iOS8 improved.
System Information: The new information field lets users know whether their system supports features such as Air Drop and Continuity.
Apple is expected to open the OS X Yosemite for public download in the next few months.
System requirements for installing Apple's OS X Yosemite Developer Preview 2:
Mid-2007 iMac
Early 2009 MacBook 13-inch
Late 2008 MacBook 13-inch (Aluminum model)
Mid-2009 MacBook Pro 13-inch
Mid / Late 2007 MacBook Pro 15-inch
Late 2007 MacBook Pro 17-inch
Late 2008 MacBook Air
Early 2009 Mac Mini
Early 2008 Mac Pro
Early 2009 Xserve
Along with the OS X 10.10 update 1.0 Developer Preview 2, the Cupertino-based company also released the iOS 8 beta 2 developer version which is also available for download. The iOS beta 2 boasts of the podcasts app that comes preinstalled.