Apple is planning to create a games controller for Apple TV as well as its iPad and iPhone products, if its latest patent application is to be believed.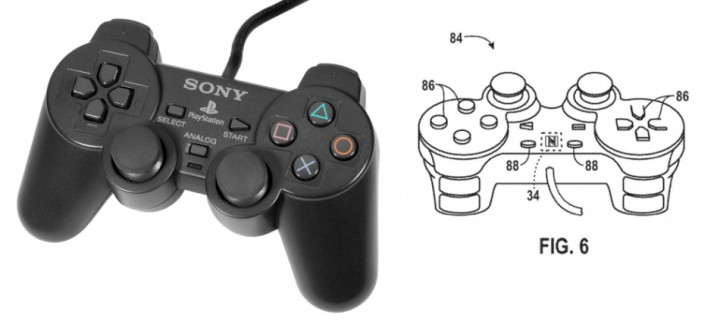 The patent application was filed in March 2012 and has just been published. Pictures of the device show it looks a lot like Sony's DualShock controller, which is used with PlayStation consoles.
The wording of Apple's application refers to a controller for a "standalone media player of FIG. 4 or a videogame system".
The 'FIG.4' diagram shown in the documents is an Apple TV product but the inclusion of the words 'or a video game system' shows that Apple is not ruling out its uses for future Apple products.
Apple TV also contains hardware similar to the iPhone and iPad and it could be turned into a games console quite easily using a software update.
The image shows that the controller has a fixed cord to connect to a media player or games system, like the early versions of Sony's DualShock.
However, the application itself discusses wireless and NFC technologies that are used to pair the controller with a player or games system. That includes being able to connect to an iPhone, iPad or iPod Touch and many gamers would relish the chance to play titles on those Retina screens using a proper controller.
The end product is unlikely to look exactly like the device pictured as its design is too close to Sony's DualShock and Apple has previously said it is against 'blatant copying'.
"It's no coincidence that Samsung's latest products look a lot like the iPhone and iPad, from the shape of the hardware to the user interface and even the packaging. This kind of blatant copying is wrong and, as we've said many times before, we need to protect Apple's intellectual property when companies steal our ideas," an Apple statement from one of its many patent cases against Samsung reads.