Apple has just announced it's latest financial results and once again it has reported record profits but has narrowly missed Wall Street expectations.
Highlights:
iPhone sales - 47.8 million

iPad sales - 22.9 million
Revenue: $54.5bn
Profit: $13.1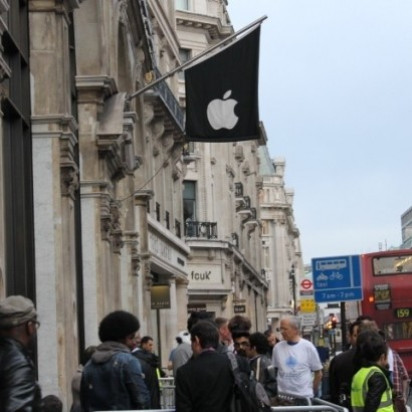 Apple's result will be seen as good, if not great by Wall Street, and Apple shares are likely to fluctuate heavily in after hours trading, having close up at over $514.
Apple posted record quarterly revenue of $54.5 billion and record quarterly net profit of $13.1bn, or $13.81 per diluted share for the last three months of 2012. These results compare to revenue of $46.3bn and net profit of $13.1bn during the same period in 2011.
These results mean Apple narrowly missed on Wall Street's revenue expectations but beat expectations on profits.
Humble as always, Apple's CEO TIm Cook said in a statement: "We're thrilled with record revenue of over $54 billion and sales of over 75 million iOS devices in a single quarter. We're very confident in our product pipeline as we continue to focus on innovation and making the best products in the world."
The Company sold a record 47.8 million iPhones in the quarter, compared to 37 million last year. It also sold a record number of iPads, 22.9 million, compared to 15.4 million last year, though this figure includes the new smaller iPad mini.
In what won't be good news for the company, it sold only 4.1 million Macs (which includes its line-up of MacBook laptops), compared to 5.2 million in 2011. Apple sold 12.7 million iPods in the quarter, down from 15.4 million, which will again be of concern to Apple.
Apple's Board of Directors has declared a cash dividend of $2.65 per share of the company's common stock. The dividend is payable on Valentine's Day, 14 February to shareholders of record as of the close of business on 11 February.
Apple is providing the following guidance for the current quarter:
revenue between $41bn and $43bn
gross margin between 37.5 percent and 38.5 percent
operating expenses between $3.8bn and $3.9bn
other income/(expense) of $350m
tax rate of 26 percent
Tim Cook is about to host a earnings call which you can follow live here