Apple is looking to recover $2.5bn (£1.6bn) in damages from Samsung for alleged patent infringement, as the two companies file claims for compensation ahead of their 30 July US court appearance.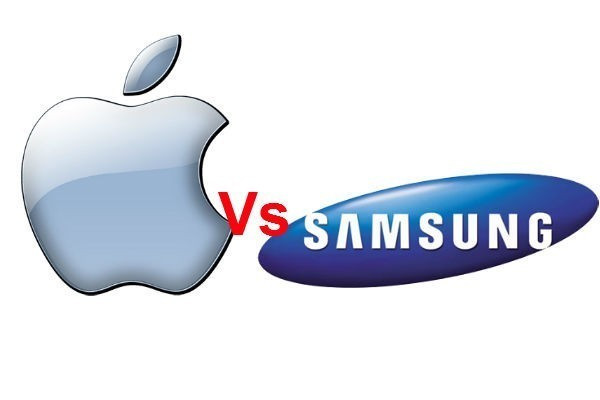 The Californian company is accusing Samsung of reaping billions of dollars of profits and costing Apple $500m in lost profits, as consumers opt for a Samsung Galaxy product over an iPhone or iPad.
In a redacted filing submitted to the courts today, Apple said that Samsung "chose to compete by copying Apple. Samsung's infringing sales have enabled Samsung to overtake Apple as the largest manufacturer of smartphones in the world."
Apple said it "conservatively estimates" that as of March 31, 2012, Samsung has been "unjustly enriched by about [redacted] and has additionally cost Apple about $500 million in lost profits."
However the redacted figure can be calculated by subtracting the $525m mentioned elsewhere from the total $2.525bn, leaving a figure of $2bn.
Apple adds that it is entitled to "over $25m in reasonable royalty damages on the proportionately small set of remaining sales for which it cannot obtain an award of Samsung's profits or Apple's own lost profits," giving a total claim of $2.525bn.
It emerged earlier that Apple's CEO TIm Cook met with Samsung executives last week but they were unable to agree on the value of each other's patents
Breaking down the patents that Apple is alleging Samsung infringed, the iPhone maker believes it is owned $2.02 per unit in royalties for the "overscroll bounce" - a menu or list bouncing when it gets to the top or bottom in iOS - $3.10 for the "scrolling API" patent, and $2.02 for "tap to zoom and navigate."
The filed brief adds that Apple would rather Samsung change its products to not infringe the patents, rather than pay up the suggested royalties.
"Apple looks forward to a trial that will vindicate its intellectual property rights," the filing reads, quoting Apple CEO Tim Cook during a recent interview. "Samsung must play by the rules. It must invent its own stuff. Its flagrant and massive infringement must stop."
Standard Essential Patents
Looking at Samsung's alleged unfair licensing of its standard essential patents (SEP) relating to UMTS mobile technology, Apple said in its filing: "To the extent that Samsung is entitled to any remedy, its FRAND [fair, reasonable and nondiscriminatory] damages cannot exceed $0.0049 per unit for each infringed patent."
Put simply, Apple is willing to pay Samsung half a cent for the use of each patent, per iPhone or 3G/4G iPad sold.
This may seem low, but Apple argues that this figure comes from comparing it to other license deals involving standard essential patents that the company been involved in.
Intellectual property expert Florian Mueller explains on his Foss Patents blog: "Apple argues that the proper royalty base for Samsung is not the entire market value of Apple's products." The company claims its products "contain computer and application functionality far beyond simple UMTS wireless technology."
Apple adds that it should only have to pay royalties on the smallest component which uses the Samsung-patented wireless technology. This is the baseband chip and can be bought for around $10 per unit.
Mueller adds: "That's a completely different value proposition than the entire market value of an iPhone or iPad, but that's the way it is."
Rounding up, Mueller says: "Apple is absolutely correct that the proper royalty base for wireless SEPs is the market value of baseband chips. The cost of manufacturing such chips is not important. What's important is that those chips typically come with many, if not all, of the required patent licenses.
"By contrast, features like 'rubber-banding' [overscroll bounce] are signature aspects of the iPhone and the iPad. They allow an iPhone to sell at several times the price of a feature phone. They played a certain role in making the iPad the world's first commercially-successful tablet computer."
Apple Awarded Samsung Galaxy Tab 7.7 EU Sales Ban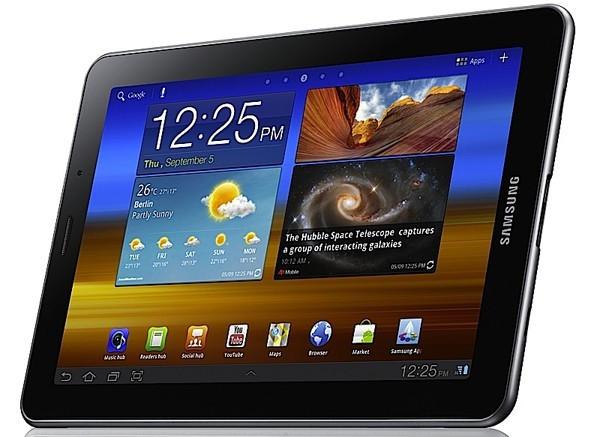 In related news, Apple has won a preliminary injunction against the Samsung Galaxy Tab 7.7, meaning that the Android tablet is banned from sale in all EU countries.
Apple had already won a sales injunction on the 7in tablet in Germany along with the Galaxy Tab 10.1 too, before it was replaced by the patent judge-friendly Galaxy Tab 10.1N.
The Dusseldorf Higher Regional Court also ruled that the Samsung Galaxy Tab 10.1N no longer violates Apple patents and can be freely sold in Germany and elsewhere, although this was made on a preliminary basis as well and can be protested against.