In the first day of evidence in the historic patent trial between the two technology giants, Apple claimed internal Samsung documents will show the South Korean company deliberately copied the iPhone.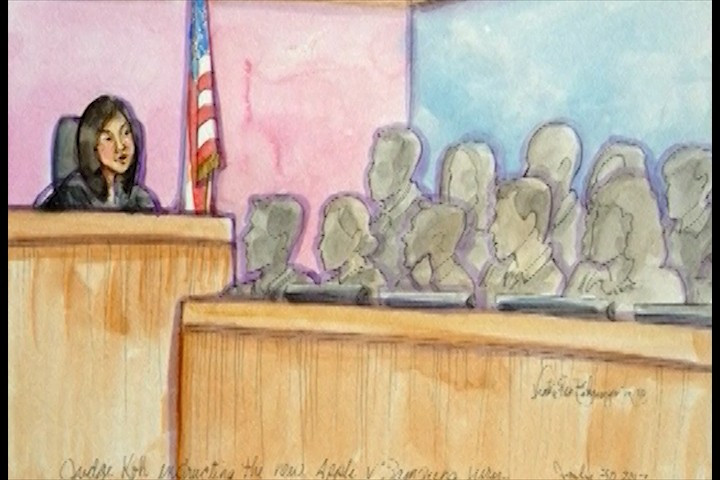 Samsung in response said that it believes Apple could not claim a "monopoly" over the rectangular design with rounded corners, as it was invented before the iPhone. "Samsung is not some copyist, some Johnny come lately doing knockoffs," Samsung attorney Charles Verhoeven told the jurors.
The trial opened on Monday with jury selection, with a 10-person panel of seven men and three women chosen. However before day two of the trial began, a woman juror asked the judge if she could be excused as she didn't realise her employer wouldn't pay her while on jury duty. Judge Lucy Koh, along with council for Apple and Samsung, agreed to the request.
The technology giants are facing off in a high-profile case in a California courtroom with Apple claiming Samsung's Galaxy range of smartphones and tablets "slavishly copied" the look and feel of the iPhone and iPad and is seeking damages of $2.5bn.
Samsung in response will argue that Apple's designs are not as unique as they think and the South Korean company is counter-suing Apple for infringing patents related to how smartphones transmit data.
Apple attorney Harold McElhinny began his opening argument by showing slides featuring old Samsung phones from 2006 and compared it to the Korean company's newer smartphones from 2010.
The key question, McElhinny said, would be how Samsung moved from the old phones to "these phones." And even though Apple is a successful company, he said, it must defend its rights when someone steals its property. "Artists don't laugh that often when people steal their designs," McElhinny said.
Countering this, Samsung's opening statement centred on the fact that mobile phone design prior to the iPhone already used designs with a rectangular form factor and rounded corners.
Deliberately copied
Apple showed the jury documents which it claims highlight how Samsung deliberately copied the look and feel of the iPhone.
McElhinny showed jurors an internal Samsung product analysis which said the iPhone's hardware was "easy to copy." Another document prepared by a Samsung executive said the company was in a "crisis of design" due to the iPhone.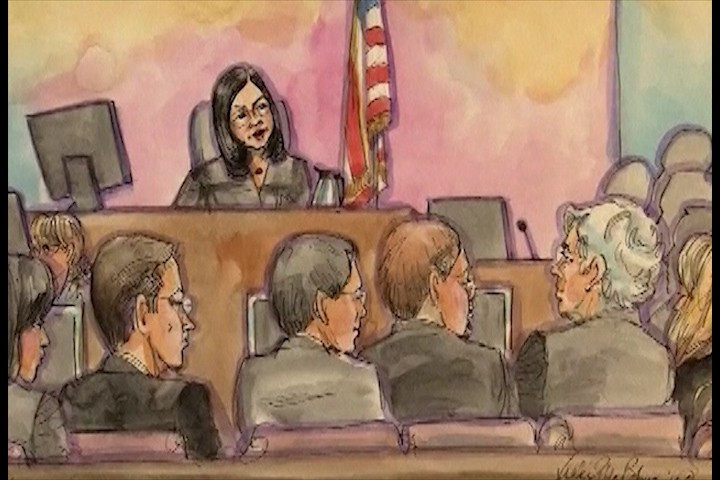 Following the opening statements, Apple called its first witness, Christopher Stringer, a 17-year Apple design veteran. Stringer told the jury: "Our role is to imagine products that don't exist and guide them to life."
Stringer said Apple's group of 15 to 16 industrial designers -- headed by the British-born and recently knighted Jonny Ive - work on all of the company's products and dedicate time every week to discuss them, mostly at the kitchen table - the place where the group is "most comfortable" Stringer said.
"We have been together for an awfully long time," Stringer said. "We are a pretty maniacal group of people. We obsess over details."
Outlining the creative process which goes into product design at Apple, Stringer said that once a product design idea is solidified through a brainstorming session, the design team sketches those ideas and models it through a Computer Aided Design process.
The design team doesn't follow a linear creative process from idea to sketch, model and then to engineered demo, Stringer said. Developed concepts will be scrapped if a better idea comes along, he said.
"We are always doubting. We are always questioning."
The trial continues.