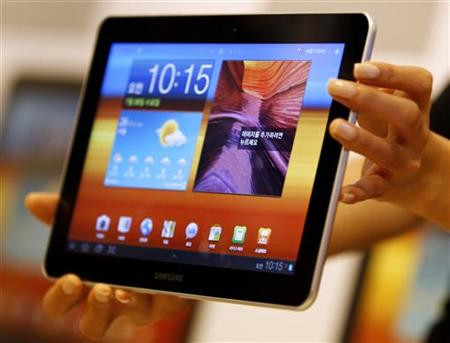 Samsung Galaxy Tab has had some features removed as the company seeks to overturn a court-imposed sales ban which stops the tablet from being sold in Australia.
The sales ban is the result of the on-going legal dispute with Apple, which claims that Samsung has violated 13 of its patents; however Samsung has progressively removed or altered functions of the Galaxy Tab. Ten of these patent disputes have been settled, but three are still being disputed.
The BBC reports that Samsung has reportedly made an offer to settle the dispute between the two firms, so it can finally launch the tab in Australia.
Apple and Samsung will return to court on October 4, although the court case could come to a halt if Apple accepts the settlement offer.
The Galaxy Tab was due to be launched in Australia on August 11, but the court proceedings delayed that, firstly until September 30, but the on-going dispute has delayed this launch date once more.
The two firms are currently having legal disputes in the US, Germany and the Netherlands, as well Australia.