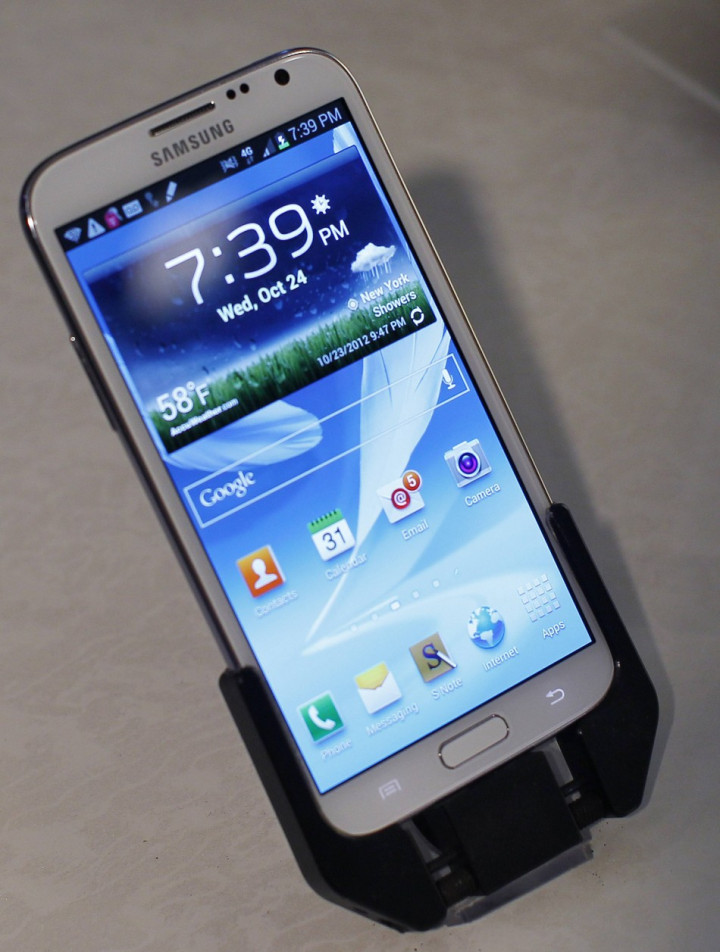 Apple has been ordered to disclose the details of its licensing agreement with HTC as part of the mobile phone makers' settlement of global patent lawsuits.
The order by a US judge Paul Grewal in San Jose, California, follows rival Samsung's demand for the details. The Korean electronics company is also engaged in a number of patent disputes with Apple across several countries.
On 10 November, Apple and HTC said that they agreed to dismiss all patent lawsuits between them and entered into a 10-year patent licensing agreement, but they did not detail the terms of the settlement.
The Apple-HTC settlement includes some of the patents involved in its own litigation with Apple, according to Samsung.
The court ordered Apple to produce a full copy of the settlement agreement immediately. Nevertheless, the court provided an attorneys-eyes-only designation to the settlement details, meaning it will not be made available to public.
In August, the iPhone maker won a lawsuit against Samsung after it was found that certain Samsung gadgets violated Apple's software and design patents. Samsung had to pay $1.05bn in damages to Apple.
There are other ongoing patent lawsuits between the companies in the US. While Samsung looks to defend its operations in the high-profile US market, Apple seeks for a permanent sales ban on Samsung products in the country.
A hearing by US District Judge Lucy Koh is scheduled on 6 December in a case demanding sales ban on eight Samsung smartphone models and the Tab 10.1 tablet computer.
It is expected that the patents covered by the Apple-HTC settlement and the licensing details would help Samsung in its lawsuits against Apple.
Before the settlement, Apple had accused HTC of copying its iPhone features and it had the same arguments against Samsung smartphones.
If HTC and Apple agreed on a small sum for the use of Apple's patents, the fact could be used against Apple for its argument that it has suffered "irreparable harm," a standard required to prevent Samsung's sales in the US, Bloomberg reported, citing Samsung lawyer Daryl Crone.