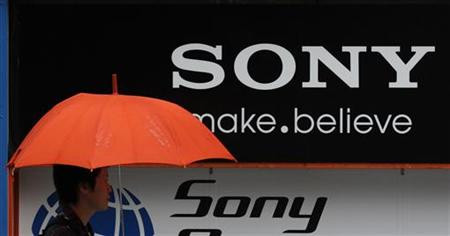 After posting a disappointing £219 million quarterly loss Sony Corp. has slashed its yearly forecast, predicting its fourth consecutive full-year net loss in a row.
Originally predicting a net gain, in its latest financial statement Sony Corp. slashed its forecast from a £481 million net profit, to a £721 million loss.
The company went on to cite the disruptions of its camera production during the recent Thai floods, losses incurred as a result of the soaring yen and poor Bravia TV and Vaio PC sales in the United States and Europe as key reasons for the loss.
Sales expectations of the company's Bravia TVs were also slashed by 9 per cent, now forecasting 20 million sales.
According to its new forecast, the company's TV division is set to post its eighth consecutive annual loss.
Strong Competition
Since the news broke analysts have cited the strength of Sony's key competitors in the television and smartphone market as a key reason for the company's poor performance.
Samsung are currently dominating the high-end television market, while Apple's iPhone series of devices have hampered sales of Sony's new tablets and high-end Xperia series of smartphones.
Looking to the Future
In order to reverse its ailing fortunes Sony had announced several new initiatives in earlier in October.
Sony announced 27 October that it would be buying out Ericsson's share of it and Sony's joint venture. The purchase will make Sony Ericsson Mobile Communications AB a subsidiary wholly owned by Sony.
Sony reported the move was intended to improve its mobile offering allowing it to concentrate on the development of new devices running Google's Android operating system.
The company also reported several changes to its TV division. Sony reported its intention to split its television business into three divisions. The move will see Sony outsource LCD TVs and next-generation TVs from 1 November.
Additionally, according to a report from Reuters, Sony is considering breaking its joint flat-screen venture with Samsung Electronics Co. in order to cut "panel supply costs" -- Sony are yet to confirm this.