At a hearing to review the $1.05bn (£654.4m) award in damages to Apple from Samsung, a US federal judge has asked the companies to put an end to their ongoing worldwide legal battle over patents.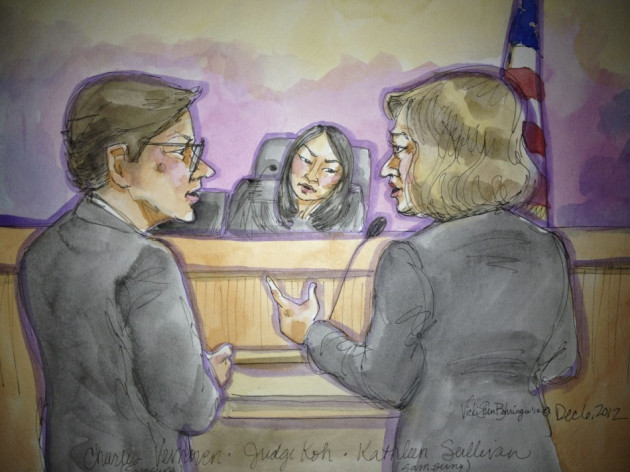 "I think it's time for global peace," US District Court Judge Lucy Koh said at the end of a hearing in San Jose that lasted for more than three hours.
Koh would be issuing a series of rulings over several weeks.
Samsung attorney Charles Verhoeven hinted that the South Korean electronics company is willing to settle the lawsuits; "We are willing. The ball's in their court," Verhoeven said.
In November, Samsung Mobile Chief J K Shin said that the company was not looking for a settlement with Apple. Also, the court-mandated talks between the companies failed to reach a resolution.
In the court, Samsung pleaded for overturning or reducing the amount paid to Apple, which on its part, asked for an increase in the award and for a permanent ban on US sales of more than 25 Samsung products that allegedly infringed patents.
Samsung's lawyer accused that Apple prefers to "compete in the court instead of the marketplace," and is intentionally waging a "thermonuclear war" against it throughout the world.
Steve Jobs, the late co-founder of Apple, had stated that he was ready to spend all of Apple's money if necessary on a "thermonuclear war" to prove that Google's Android operating system is a copy of Apple's iOS. Samsung is an avid user of Android as the platform for its devices.
Samsung also argued that the damages should be reduced by more than $600m as the jury's calculations were incorrect, while Apple asked to increase the damages by $535.7m along with banning 26 Samsung products in the US.
Samsung noted that only three of said products are still being sold and that it has redesigned other products to avoid patent infringement.
The companies have filed separate lawsuits covering newer products, including Samsung's widely-sold Galaxy Note II. The case in US District Court in San Jose is set for trial in 2014.