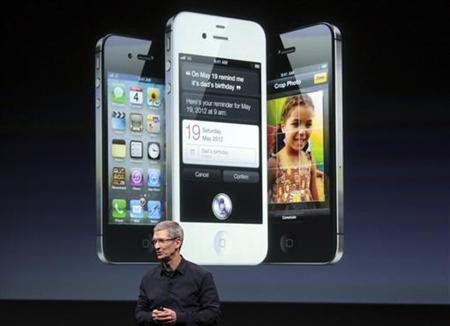 Despite Apple posting record-breaking profits for the fourth quarter of 2011, iPod and iPhone sales fell short of expectations for the first time since 2004.
Mac sales during the back-to-school quarter were much higher than even the highest expectation, but iPods fell slightly below target and iPhone sales fell between two and three million short of analysts' expectations.
Profit per share for the fiscal fourth quarter was up to $7.05 (£4.48) - an increase from $6.62 (£4.20) in 2010 - but fell short of the predicted $7.31 (£4.64) per share.
Apple sold 17.07 million Phones in Q4, but analysts had predicted sales to be around the 20 million mark; some believe that this slump can be blamed on consumers waiting for the new iPhone 4S before buying a new handset.
"The market was expecting very strong iPhone sales going into the product launch," said Giri Cherukuri, head trader at Oakbrook Investment LLC and reported by Business Week.
Cherukuri continued: "It stands to reason that a lot of people were waiting for the new iPhone to come out."
Traditionally Apple has released new iPhones around June or July, but this year the iPhone 4S did not arrive until October, resulting in customers planning to upgrade waiting for the new model to become available.
With rumours of the iPhone 5 - which failed to materialise - spreading across the internet for months, consumers seemed keen to wait for the next model, rather than buying the iPhone 4, which they knew would soon be out of date.
Business Week reports that Apple shares dropped 7.3 per cent in German trading and were down 6.4 per cent as of 9:03am in Frankfurt. In extended US trading yesterday the share price fell 6.3 per cent to $395.50 (£250.97), having closed in New York at $422.24 (£267.94).