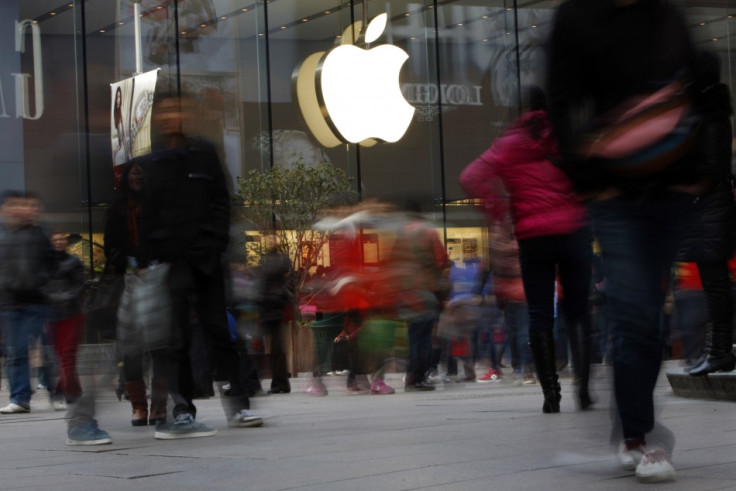 Apple is considering various possibilities for the nearly $100bn in surplus cash the company has stored away in one of its undisclosed overseas banks. The Cupertino-based company has called for a media event, scheduled for 9 am EDT (2 pm GMT; 6 am PDT) on 19 March, to explain its plans to spend the surplus money.
The company's Chief Executive, Tim Cook, and Chief Financial Officer, Peter Oppenheimer, will host a conference call to announce their decision. The cash balance stood at $97.6bn at the close of the last quarter. Reports strongly hint the company is likely to spend the surplus cash on dividends. The company's stock value rose to $600 on Thursday.
"I'd be the first to admit we have more cash than we need to run the daily business. So we're actively discussing it. I only ask for a bit of patience, so we can do it in a way that's best for the shareholders," said Tim Cook, addressing the media in February at the Goldman Sachs conference. Apple earns less than 1 percent interest on its cash balance.
Bloomberg, in 2008, when Apple's stock value touched $160 per share, predicted the company would surpass Microsoft's $23.7bn. In 2010, when Google's net stock value translated to $26.5bn, the search engine giant bought an 18-story building (2.9 million sq ft) on Eighth Avenue in New York City. The building is now known as Googleplex East. The deal was worth $1.9bn, meaning Google spent only a fraction of its reserves.
What Industry Experts Say
According to an article in The New York Times, while Apple ended last year with a cash balance of $97.6 billion, it cannot easily gain access to most of that for a dividend because roughly 66 percent of the money is held by its foreign subsidiaries. To bring that cash back to the United States, Apple would have to pay hefty repatriation taxes, very likely more than 30 percent.
Forbes, meanwhile, agrees with the above assessment, hinting the company might buy back a pile of stock or invest in dividend returns but could face severe tax penalties if offshore money is brought to the US.
"To that end, maybe crazy, but what about buying Samsung? It would both harm Google (Samsung is by far the most successful Android partner) and help Apple (which still heavily relies on Samsung chips and screens, etc). They don't have quite enough cash to do that (but almost!), but the cash they do have could surely sweeten a deal," says expert analyst MG Siegler, hinting Apple could resolve its patent disputes with Samsung for a sweet deal.
"Apple doesn't make moves like this lightly and obviously considers Twitter a safe bet. If that bet turns out to be wrong however, Apple will do whatever it takes to ensure that Twitter remains a part of its service. Ensuring that Twitter's lifespan will be a long one," says Matthew Panzarino, with the Next Web, overseeing the future of Twitter in Apple's hands.
A note in Register indicates that Apple could even establish an Apple Foundation - a philanthropic arm. Some of the more dramatic possibilities envisaged include, in this report from Gizmodo, a $90,000m project to clone Steve Jobs and develop growth acceleration and brain information download technologies.
Apple shares closed at just over $585 per share on Friday, up by 45 percent since the year's start and it briefly skirted the $600 mark last week.