Apple's domination of the tablet market may soon come to an end, as we are expecting to see no less than 32 Windows 8 tablets launched before the end of 2012.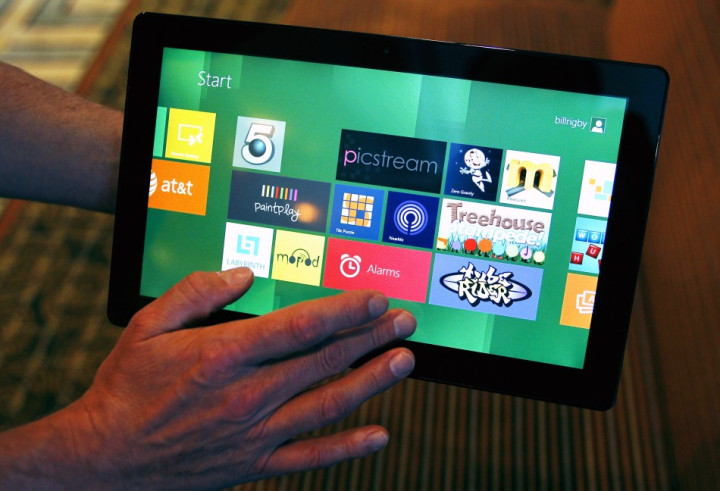 Reports coming from Chinese publication Digitimes reveal that there will be dozens of Windows 8-powered tablets flooding the market before the end of the year - and with the new Microsoft operating system not due out until September, it looks like they will all be coming at once.
Digitimes said: "Based on current progress of development, there will be 32 Windows 8 tablet PCs launched by Hewlett-Packard, Dell, Lenovo, Acer, Asustek Computer and Toshiba by the end of 2012, the sources indicated."
The daily news website added that it expects some tablets to cost as little as $300 (£190), far less than the iPad range, which starts at £329 for the Wi-Fi-only iPad 2 or £399 for the new iPad.
"In particular, Lenovo and Acer plan to launch Windows 8 tablet PCs priced at $300-$1,000, with entry-level models to be sold at below $300 for competition with Android tablet PCs and models offered by China-based white-box vendors, and models at over $300 to challenge iPad, including the new iPad and a next-generation iPad, the sources claimed."
Apple has dominated the tablet market since the original iPad went on sale in 2010, with competition from Android, RIM, and webOS falling short of the mark. Add to this a barrage of lawsuits stifling the chances of Samsung's Galaxy Tab range from succeeding.
But Amazon, with its budget Kindle Fire tablet, has shown that the iPad isn't invincible and a range of quad-core tablets from Huawei and Acer announced at Mobile World Congress in February will soon be going on sale.
Apple currently enjoys a 70 percent share of the tablet market, but with dozens of Windows 8 tablets due soon, Digitimes is expecting Apple's share to fall below 50 percent by the middle of 2013.
Microsoft has stated that Windows 8 will go on sale later this year with three versions - Windows 8 and WIndows 8 Pro for PCs and tablets based on the x86 processors from the likes of Intel and AMD, and a touch-optimised version called Windows RT that will come pre-installed on PCs and tablets based on the low-power ARM processors.
Digitimes said: "Microsoft will release Windows 8 for x86 platforms in September and Windows RT, a version specifically for ARM architecture, later, the sources noted."
While the iPad dominates, Android is slowly getting its act together in terms of a unified operating system and with the launch of Windows RT, Apple is likely to come under a lot more pressure in the coming 12 months, which can only be good news for the consumer.