Apple Television: Top 5 Concept Designs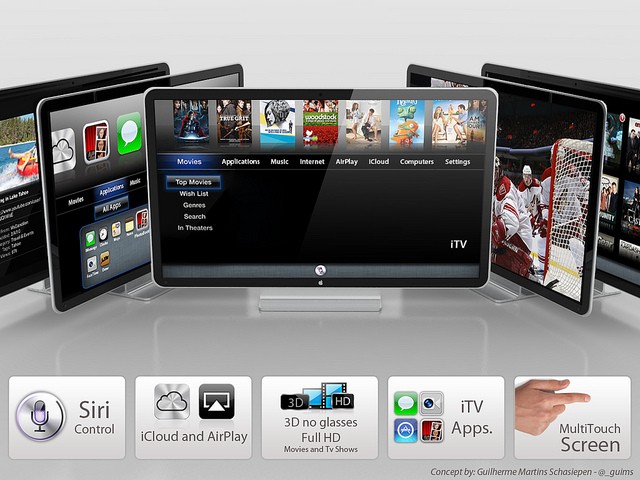 There has been a lot of hints and rumours that Apple will soon launch its own television set and whether its called Apple TV, iTV or Apple Television, one thing is for sure; its design will be one of its biggest selling points.
Ever since Briton Jonny Ive took control of Apple's product design, the company has become known as much for the look of its products as their functionality. From the original iPod through the iPhone, MacBook Pro and MacBook Air and most recently the iPad, Apple's products have become iconic and are immediately recognisable around the globe.
Steve Jobs talked before his untimely death last October about having "cracked" the issues Apple was facing over designing and implementing a television set of its own, adding weight to the rumours about an Apple-branded TV set. We have already disucessed at length the speculation regarding the screen technology, possible Apple TV integration, release date and price, but as we said the design of the Apple Television will be just as important.
As always with possible Apple products, prospective-Jonny Ives around the globe have been coming up with their own interpretation of what the so-called iTV will look like, and we've rounded-up five of our favourite images here for you to check out.
With the Apple Television expected in 2013, you could even be getting on in time to watch the newly-announced Steve Jobs biopic starring Ashton Kutcher on your new TV.
© Copyright IBTimes 2023. All rights reserved.