Apple TV update coming in June with Siri voice control and app store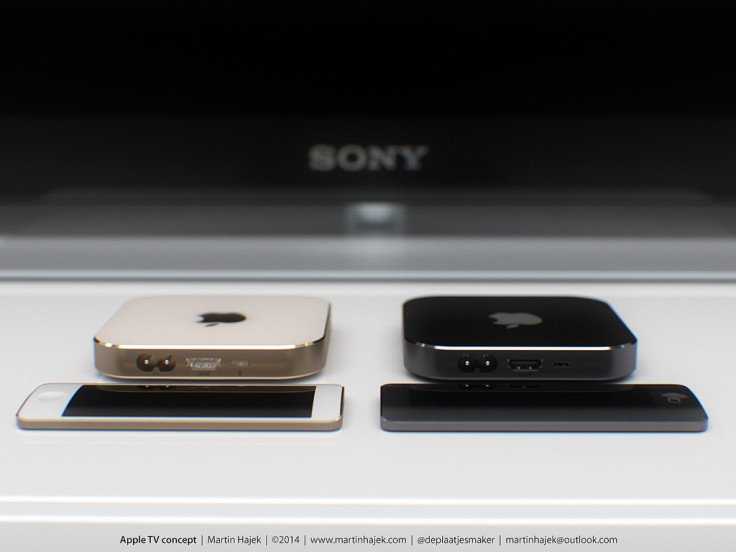 A new Apple TV set-top box will be unveiled at the company's Worldwide Developer Conference (WWDC) in June and is set to feature Siri voice control, an app store and even operate as the control centre for an automated home.
On Tuesday, 17 March a report in the Wall Street Journal claimed that Apple was preparing to launch a new web TV streaming service later this autumn. Three days later a new report from veteran technology reporter John Paczkowski suggests that Apple will unveil some new TV hardware ahead of that.
Paczkowski, quoting sources with knowledge of the matter, says that Apple will unveil the first update to the Apple TV set-top box since 2012 at its developer conference in June.
The new hardware will feature Siri integration and come with its own App Store, possibly the biggest feature current Apple TV owners have been calling for since the product launched.
Apple TV, which was recently discounted to just £59 in the UK, offers a limited number of services including access to iTunes, Netflix and other streaming services, with the company announcing at the beginning of March HBO's new streaming-only service, called HBO Now, would be available exclusively on Apple TV at launch.
However, the new Apple TV could be much more than simply an updated version of the current product, with Paczkowski suggesting that it could serve as a control centre for devices which support Apple's HomeKit platform - a standard for smart home devices such as connected cameras and smoke detectors.
Launched at WWDC last June, HomeKit has yet to reach widespread adoption but this is mostly down to the fact that the connected home is still very much in its nascent stage.
Apple consistently said that Apple TV was a "hobby" but in the last 12-24 months has changed this attitude to say that TV is an "area of intense interest" and while there are dozens of streaming boxes and sticks on the market (Chromecast, Roku, Amazon Fire TV) Apple is in prime position to take a major slice of the market.
With Apple's position in the smartphone and tablet market established, it has a huge user base which wants to extend that Apple experience to their TV watching. Apple, as the most valuable company in the world, also has the financial clout to make the deals with TV networks that others have failed to do, meaning that it would have hardware, software and most crucially the content to get TV right.
© Copyright IBTimes 2023. All rights reserved.