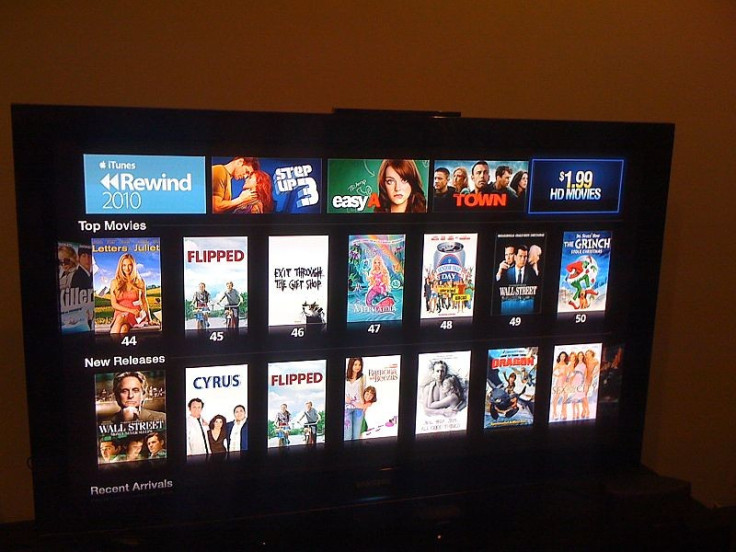 Apple is planning to launch a web-based television service that will include about 25 channels streaming to all iOS devices including iPhones, iPads and Apple TV set-top boxes.
The company is in talks with Walt Disney, CBS and 21st Century Fox, among other media companies, to offer a slimmed-down bundle of TV networks later this year, The Wall Street Journal reports, citing people familiar with the matter.
The US-only service would be anchored by broadcasters such as ABC, CBS and Fox, offering a "skinny" bundle of well-known channels like CBS, ESPN and FX. However, channels of NBCUniversal are not likely to be included in the service, because of a falling-out between Apple and NBCUniversal parent company Comcast, according to the sources.
Apple and Comcast were in talks about working together on a streaming television platform, but they could not reach an agreement.
Apple is expected to price the service at about $30 (£20.29, €28.47) to $40 a month, some media executives told the newspaper. The service is expected to be announced in June at Apple's Worldwide Developer Conference and launched in September at the same time as it is likely to launch its updated iPhone range.
HBO Now
Last week Apple announced during its Watch event that it would be the exclusive partner for HBO's new streaming service called HBO Now which will debut on Apple TV next month. The service will cost $15 per month and there will be a 30-day free trial for those signing up on Apple TV.
At the launch Apple CEO Tim Cook said: "Apple TV will reinvent the way you watch television and this is only the beginning." The company has cut the price of its set-top box to just £59 in the UK, but it is unlikely users on this side of the Atlantic will see HBO Now any time soon.
Shows available through HBO Now include Sex and the City, Silicon Valley and the popular Game of Thrones