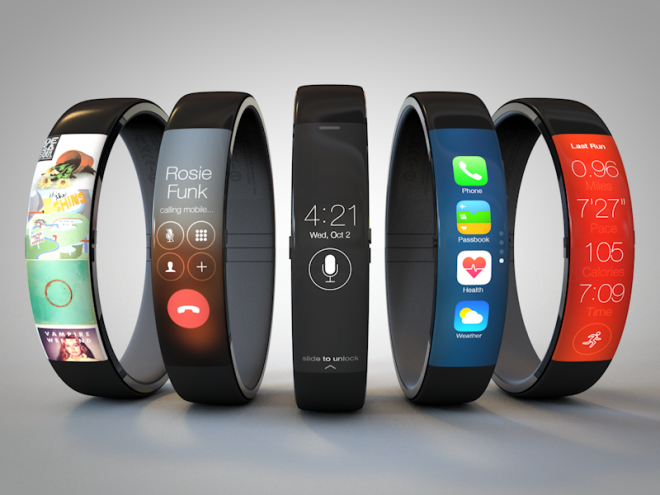 Apple's first foray into wearable technology, the iWatch, has gone into production according to reports from China, ahead of a launch in the second half of 2014.
The reports come from the China Times which is citing sources within Apple's supply chain of factories which are used to build everything from its MacBook Airs to its iPhone.
According to the report Apple has already started producing the iWatch in small quantities with the launch date pegged for the second half of 2014.
The new reports also claim that the iWatch will be built using SiPs (or system-in-package modules) as opposed to traditional PCBs (Printed Circuit Boards). This is important as it will allow Apple to make the iWatch as small as possible while still fitting enough sensors into the piece of wearable tech.
Design heritage
These new leaks seem to confirm an earlier report by 9to5Mac which said: "Apple has developed technologies to be able to pack several different sensors into a single chipset for miniaturisation purposes."
Apple will be looking to maintain its heritage of great design while making sure the iWatch has as many features as possible. Among the sensors Apple could include in the iWatch are a pedometer to monitor your activity; a heart rate monitor to measure your heart rate and possibly even a GPS module to track your location.
Indeed it could be argued that design has never been more important in an Apple product than the iWatch, as this is the first device from the technology giant which customers will wear all the time.
Significant resources
Apple has yet to comment officially on the existence of an iWatch, but multiple reports suggest Apple has put significant resources into the project and has made dozens of high-profile hires in the area in the last two years, including figures from the fashion, health, science and fitness worlds.
We have yet to see any leaked images of the iWatch, which is typically an indication that the item is in production as most leaked iPhone or iPad images come via the supply chain.
For example in the last couple of weeks we have seen several leaked images relating to the iPhone 6 from the factory floor, suggesting Apple's larger-screen iPhone is already in production.
Launch
If the reports are true and Apple has begun production of the iWatch, then we could see the device launched at WWDC 2014 at the beginning of June where the company is also set to launch iOS 8.
iOS 8 will feature a big focus on monitoring health with the new Healthbook app, which is set to be one of the major updates to the mobile operating system and will likely integrate heavily with the iWatch.
Otherwise we will likely see the iWatch launched alongside the iPhone 6 in late August/early September, with release to the public happening a couple of weeks later.