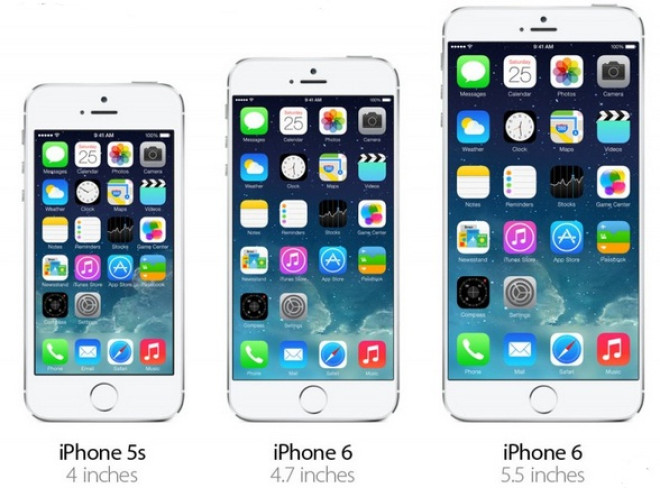 As the launch of the iPhone 6 draws ever closer, rumours have turned from a trickle to a steady stream.
In the first of a weekly series of rumour round-ups, IBTimes UK takes a look at what form and features we might expect from Apple's next iPhone.
---
WiFi indoor navigation system
---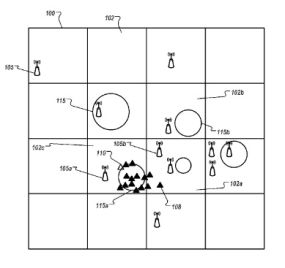 A recent patent sighting has revealed that Apple is planning a new navigation system that combines Wi-Fi access points and GPS to achieve more accurate data positioning.
The 'Determining a location of a mobile device using a location database' patent describes how a device can determine its position by taking into account the Wi-Fi signal strength and nearby building architecture.
"The locations can be distributed in a group of cells of a geographic grid," the patent explains. "When the mobile device moves and connects to an access point associated with a location that is outside the group of cells, the mobile device can request an update of the location database."
---
Leaked case same size as Nexus 5
---
Rumours of a larger 4.7in-sized device have abounded for months now, with fresh blueprint plans surfacing as recently as last week.
Finally, the first piece of physical evidence to support this may actually be here, with images of a pink iPhone 6 case appearing on the Youtube channel of Canadian Lewis Hilsenteger by way of notorious Australian leaker Sonny Dickson.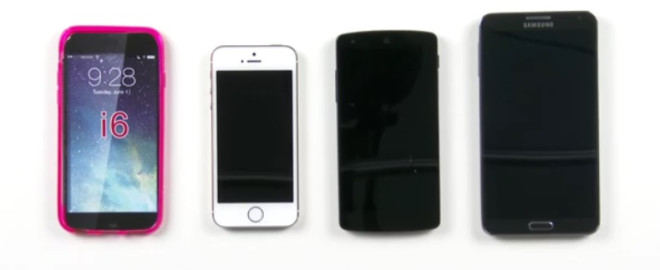 "One thing you'll notice right away, is that the iPhone 6 cas is almost the exact same size as the Nexus 5," Hilsenteger says, before showing a side-profile of the case that hints the phone will be "significantly thinner" than the current iPhone.
The video also reveals that the position of the power button has moved to the side of the device, supporting schematics leaked last week that appeared to show the same thing. The reason for this is likely to be to make turning the phone on and off with one hand easier with a larger device.
As always however, it should be noted that case manufacturers typically have to guess Apple's plans like the rest of us, so these leaks have to be taken with a pinch of salt.
---
Curved edges and display
---
One of the most left-field rumours to emerge this week comes from a Japanese blog Mac Otakara, which claims a "trusted source" has revealed the iPhone 6 will feature a curved display with "rounded" edges.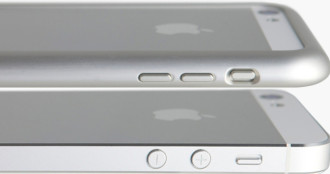 Spotted by Apple Insider, the blog suggests that a slightly curved display glass is featured in the new device in order to accommodate the rounded edges. Such a design departure, if true, may be an attempt by Apple to make a larger phablet style device more comfortable to hold.
Also included in the report are plans by Apple to abandon the dual glass-covered antenna windows found on the back of iPhone 5 models.
---
2015 launch
---
The iPhone 6 is widely expected to be announced in September, however new reports have suggested that Apple is facing a major stumbling block in the production of a larger 5.5in device.
According to Taiwan's Commercial Times (picked up by GforGames), the battery needed for the phablet-style device is facing production issues and has not yet passed testing.
Generally smartphone batteries are around 2.9mm thick, but Apple is apparently seeking one that measures less than 2mm. The issues faced in producing such a slim battery will reportedly push back the launch date to as late as 2015.