Apple is hosting a media event at its Cupertino, California campus on 27 October. Here, the company will talk about its Mac range and is widely expected to reveal a new range of MacBook Pro laptops.
Here, we have gathered together all of the recent rumours, speculation and analyst comment to give you everything we know so far about the new products.
When will the announcement take place?
As is customary with Apple, the event will kick-off at 10am local time, which is 6pm in the UK. We expect it to last for between 60 and 90 minutes, and there is a live video stream on the Apple home page. The event can also be viewed on iOS devices, as well as through the Safari and Microsoft Edge web browsers and the Apple TV.
New MacBook Pro
Rumoured for months now, it looks increasingly likely that Apple will reveal a new MacBook Pro range at the 27 October event. As well as passing the usual Apple prerequisites of being thinner, lighter and faster than their predecessors, the laptops are expected to include a new OLED panel above the top row of the keyboard.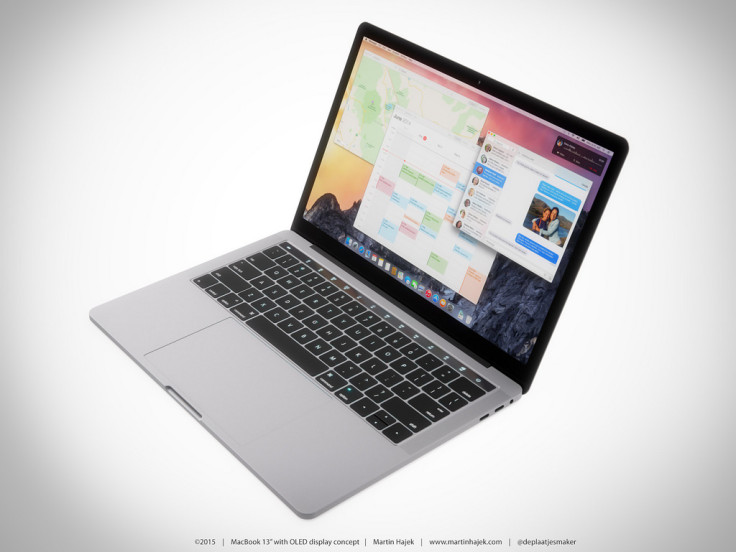 This long, thin touch-sensitive panel is expected to show information from main screen's toolbar on one side (date, time, battery life, Wi-Fi and Bluetooth status), along with a media player on the left with controls for play, pause, volume etc. But this is just one configuration, as the screen can display whatever is relevant at that time.
It could display a list of commonly used shortcuts, or function keys relevant to the app you are currently using. Rumours also claim it will feature an embedded Touch ID fingerprint reader to unlock the MacBook and pay for goods online with Apple Pay.
Will the headphone jack survive?
Imran Choudhary, an analyst and director of technology at GfK, described the expected feature as "much needed". He also suggested Apple might take an iPhone 7 approach to the new MacBook Pro by removing its headphone port and adding a range of new colours. Thankfully, Choudhary believes Apple will resist removing too many of the Pro's ports, as it did with the new MacBook last year. "The user base of Pros are going to want to have a few more ports for functionality, but streamlining the port situation wouldn't surprise anyone", he added.
Renowned and often accurate Apple analyst Ming-Chi Kuo recently said he expects to see the new laptops powered by Intel's Skylake processor, for them to have the same Retina screen resolutions as now (on both the 13in and 15in model), and for a new 2TB (2,000GB) storage option. More efficient power management and USb Type-C ports are also on the cards.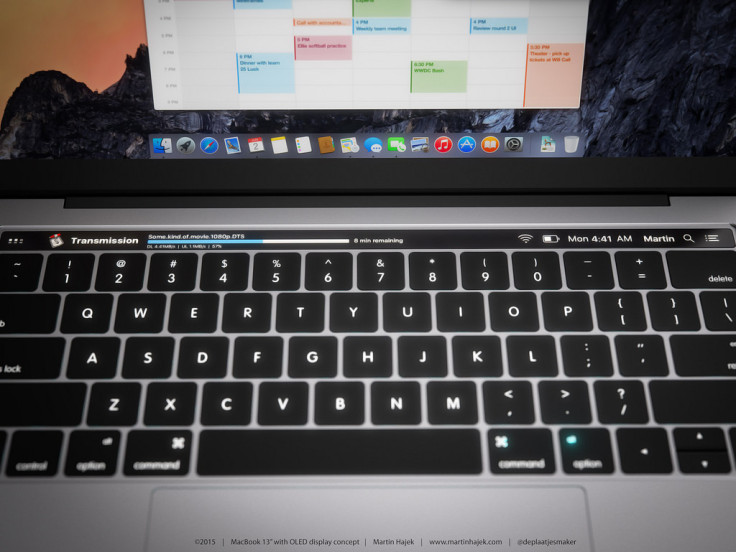 What about the MacBook Air?
It is also understood that Apple will also introduce a 13in version of the MacBook, its slimmest laptop which is currently only offered with a 12in screen. However, what this laptop will be called is up for debate; Kuo believes it will be an update adding USB-C ports to the 13.3in MacBook Air. The smaller 11in Air's fate is unclear for now.
And the iMac range?
It is unlikely that Apple will launch a new iMac at the 27 October event. The Mac Mini and Mac Pro are also unlikely to get much love, although small performance bumps could occur, even if nothing is mentioned during the presentation itself.
On the topic of new iMacs, Kuo says: "We also expect Apple to launch new iMacs (21.5in and 27in) and Cinema Display (27in) in mid-1H17 [mid-way through the first half of 2017]. We cannot say for certain whether Apple will announce the new iMacs and Cinema Display on October 27 as the shipping schedule is not imminent."