It's not just the iPhone 7 that Apple is being "courageous" about – the electronics giant is also seriously considering removing the headphone audio jack from its line of MacBook laptops.
Apple users are saying on Twitter that they have been sent links to online surveys from the company asking them to provide feedback on how they presently use their MacBook Pros, which indicates that Apple is considering removing the 3.5mm port from the PC, as well as other features.
"Do you ever use the headphone port on your MacBook Pro with Retina display?" one of the Apple research survey questions asks.
Apple caused controversy on 7 September when it announced that it would be ditching the traditional headphone socket – which has been used for over 100 years – to make way for wireless headphones powered by Bluetooth.
The decision is revolutionary and could affect the smartphone market, but only if consumers decide that they are happy to make the switch, and that they would vastly rather use wireless headsets instead of wired ones.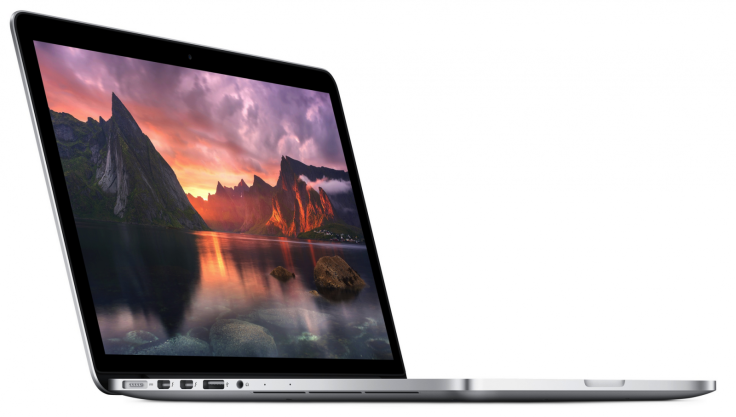 However, when it comes to computers, wireless headphones already exist and are often used with PCs in order to cut down the number of wires attached to the machine, as well as offering users a wider range of movement, so they can get up from their desk and walk a distance away, rather than having to stop listening to their wired headphones attached to the computer.
But that's not all Apple wants to change – the users also posted a screenshot of a survey question that said: "How do you upload photos from a digital camera or phone to your MacBook Pro with Retina display?"
The question offers several optional answers: wirelessly, using a cable, using an SD card or plugging in a USB/thumb drive. It's not clear which option Apple is considering changing, and it would be definitely far too drastic to remove USB ports from MacBooks, as they are used for transferring data from a wide range of devices.
However, it could be that Apple would like to push for users to wirelessly transfer their data from iOS devices onto their PCs by using Bluetooth or the internet via iCloud, which would take away dependence on the Apple Lightning to USB cable, which is currently essential to for transferring data.
The electronics giant is expected to announce a new model of the MacBook Pro in October that will likely feature an OLED touch bar, encryption via Touch ID and a trackpad for the Apple Pencil.